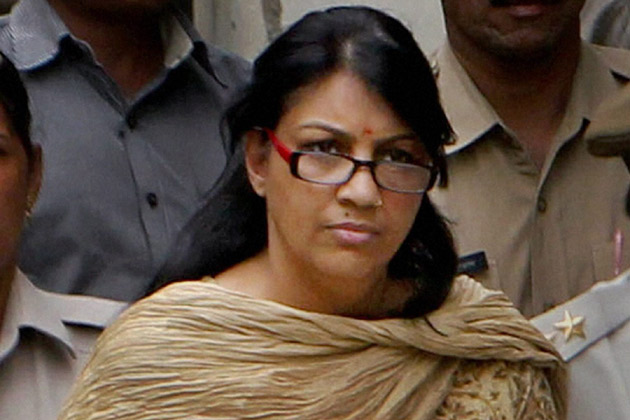 The Allahabad High Court on Monday granted a three-week parole to Nupur Talwar, who is serving a life imprisonment sentence after a Special CBI court convicted her of killing her daughter Aarushi Talwar in 2008. 
Dentist couple Rajesh and Nupur Talwar were found guilty of killing their daughter Aarushi and domestic servant Hemraj by the Ghaziabad's special CBI court.
Aarushi, 14, was found dead by the family on May 16, 2008, at their flat in Noida's Jalvayu Vihar. Initially, it was suspected that domestic help Hemraj had killed her but his body was found two days later from the terrace of the same flat.
The incessant media coverage aroused huge public interest in the case while it went on to become the most talked about murder mystery in recent past.
After flip-flops by investigative agencies, a closure report was filed by the CBI. The court rejected the closure report and asked the CBI to proceed with the trial. 
In the end, Nupur and Rajesh Talwar were convicted by the court which sentenced them to life imprisonment. Though no concrete evidence was found against the couple, who still claim their innocence, the court pronounced them guilty on the basis of circumstantial evidences.
Soon after, both moved a bail application in the Allahabad HC which has been pending since then. 
A book has also been written on the investigation and trial of the case. There have also been two movies based on the twin murders.