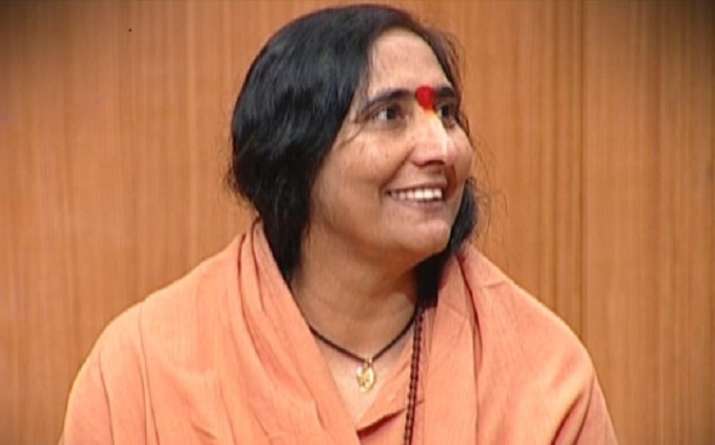 Amid the ever growing demand by Hindu groups for an early settlement of long-pending Ram Janmabhoomi case in order to start the construction of a grand Ram Temple in Ayodhya, Hindu political activist and preacher Sadhvi Rithambara has also raised the heat over the issue. 
Speaking to Rajat Sharma in IndiaTV's Aap Ki Adalat show, Sadhvi Rithambara expressed hope that there would be no need of 1992-like agitation to push for the construction of Ram Temple in Ayodhya.
"Ram lalla to wahan virajman karna hai...kyunki ye Ram lalla ka desh hai..Raghav ka desh hai...ye Babar ka desh nahi hai (India is country of Ram, Raghav and not Babar's)," Sadhvi Rithambara said.
WATCH: Aaj Ki Baat tonight at 10