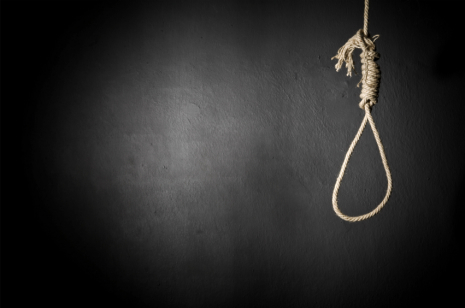 In a shocking incident, a class XI student of a residential girls' school in Haryana's Karnal district committed suicide after being allegedly harassed by two sisters of the same institute for a lesbian relationship. 
The police on Sunday booked the siblings under Section 360 of the IPC for abetting the suicide, says a Times of India report. 
On Friday, the 16-year-old girl committed suicide by hanging herself from the ceiling inside her hostel room on the campus. She was sharing the room with her sister, who is a student of BA second year in the same institute. 
The accused sisters belong to a village in Panipat and are also students of Class XI and BA second year. 
Times of India cited the victim's sister as saying that when she returned to the room after attending classes, she found the room locked from inside. When her repeated knocks on the door turned futile, she immediately informed the hostel authorities. 
The staff then broke open the room and found the girl hanging from the ceiling. 
According to ASI Lakhbir Sing, the incharge of Balla police post, the victim's sister claimed in her statement that the girl was strained as she was being harassed by the accused sisters for having a homosexual relationship with them. 
On the other hand, the deceased's family members alleged that they had earlier informed the management about the harassment. They also alleged that it was after their complaint that the girl was shifted to her sister's room.