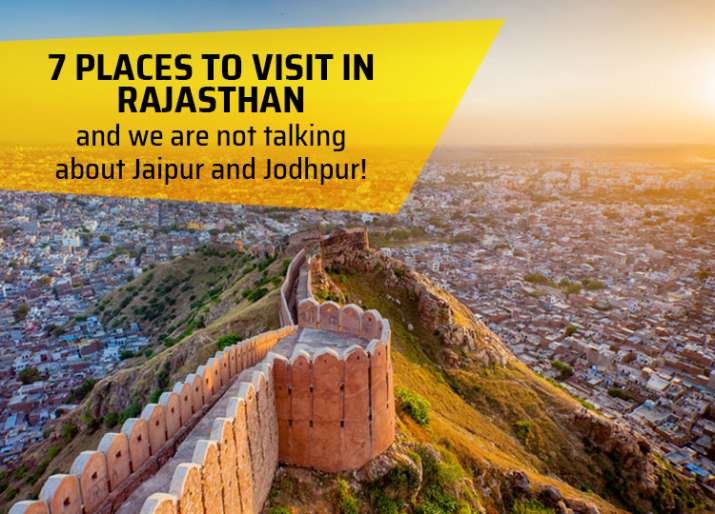 Cities of Rajasthan like Jaipur which is also called Pink City, Udaipur aka City of Lakes, Jodhpur, Ajmer, Jaisalmer, Pushkar, Amer are popular tourist destinations. But there are many more cities that are unexplored exposing the Rajasthani culture at best.
Read on to find out distinctive places to visit in Rajasthan which has something or the other for everyone just like cliched cities.
1. Bhangarh - Bhangarh is a village in the Alwar district in Rajasthan. The famous fort of Bhangarh is claimed as the most haunted fort in India by many. If visiting haunted places is your interest, than Bhangarh is the right one for you!
2. Bundi - An unexplored town in the Hadoti region of Rajasthan is known as Bundi. This town has a lot to explore in terms of its architecture. Bundi town has massive forts, royal palaces, and reservoirs known as baoris. For all the architecture and designs lover, Bundi is your town.
3. Chittorgarh - Another wonderful city of Rajasthan is Chittorgarh which boasts an ancient 7th-century Chittorgarh Fort. The most controversial Indian movie, Padmaavat was shot at this largest fort complex. The city also has many temples and monuments for its tourists.
4. Churu - Churu is a city in the desert region of Rajasthan which is known as gateway to the Thar Desert. Just like other renowned cities of Rajasthan, Churu is rich in history and its heritage. This city was a trading place for many Marwari merchants who dealt in textile, spices and opium.
5. Ranakpur - Just like Bhangarh, Ranakpur is also a village but located in Pali district of Rajasthan between two other main cities; Jodhpur and Udaipur. Ranakpur is a place of religion, it features many temples and popular Kumbhalgarh fort for its visitors.
6. Sambhar Salt Lake - Sambhar Salt Lake is a picturesque destination with a scenic town nearby. This lake is a residential area placed at approximately 80 kms from Jaipur and Ajmer. The movie poster of a popular hit, PK was shot here.
NEWS: Rajasthan Tourism invests in Sambhar Salt Lake to promote tourism in the state. This lake can be the new shooting location for many movies.
7. Sanganer - Sanganer is a town which is approximately 20 kms away from the capital city of Rajasthan. This town is the shopping haven for craft lovers; it is famous for textile block printing, papermaking and blue pottery. The town features an ancient Shri Digamber Jain temple.
Sanganer is also close to Chokhi Dhani which is a royal artificial village for entertainment with live music Rajasthani shows and food.
Visit to the rich heritage state of India if you haven't and explore the cities you have been missing out for a mesmerizing experience!