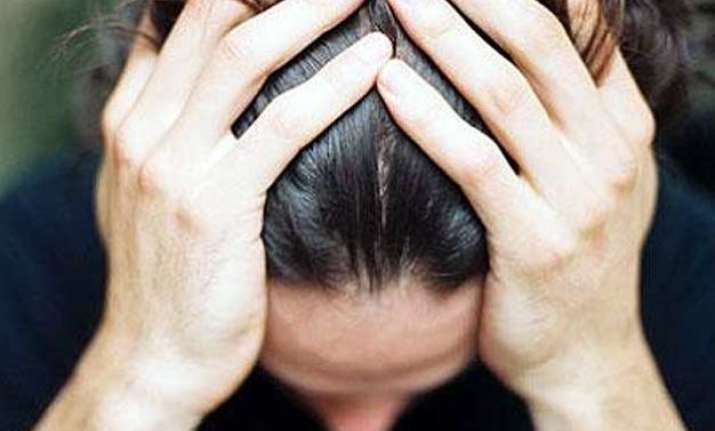 Mental health is something which comprises an individual's psychological, emotional and social well-being, determining how one is capable to handle work-life balance, stress and decision-making prowess.
Like our bodies, mind too gives out signs of any illness (we are not talking about mental disability). Did someone pointed your mood swings, behaviour change or have your thoughts lately being clouded with negativity?
If answers to above questions are yes, then your mental health is taking a toll. Not just these, even bothering about weight, shape, career, and family also takes a toll on one's mental well-being, either it affects them emotionally or the overall health.
According to a study by Nielsen, some shocking figures came out - almost 87% of Indian women were reported to be under stress, while 82% complained they never get enough time to relax.
Mother of two, and a working professional, Vidya, shared with us her experience, "Trust me being an Indian wife with 2 kids and in-laws at home, is not an easy thing. By the time I go to bed, my mind goes numb. I am 34, but I already look like someone in her 40's."
Sameer, (Vidya's husband) is a 40-year-old media professional and he too had his part to share, "You can't just shrug off responsibility for the sake of your mental health. Believe me no smoke; booze etc could help you deal with this."
Like Sameer & Vidya, many more individuals too may be fighting their battle with stress which costs them their mental health. While your family or friend would suggest you to take a vacation, or take some time off, we suggest you try out these simple ways that will soothe your mind.
Main image: thinkprogress
Take a look!
Rest & refresh: It's highly important to give your body some rest, but giving your mind some peace should be one's first priority. Sleep on time and spare some time for meditation. We advise to spend some time doing 'nothing'...yes, nothing at all. Lie down for 15-20 minutes, close your eyes and do absolutely nothing. Bring this into your daily habit and you'll notice changes yourself.
Me first: It's ok to put yourself first sometimes; if you won't feel good then you can't keep others happy. Embrace yourself, enjoy the moment first and then let others in to share it with you. Keep you body and mind fit, by eating on time, enjoying outdoor group activities, and exploring arenas which you thought were out of your league.
Take help: There's no shame in seeking help, if things are not going good even after you put in every possible effort - then relax, and ask someone to help you. And remember to help them back, whenever needed - this way you'll never be stuck alone. And if you think, you might need some specialist's help, then don't be embarrassed; they are there only to help you.
Cheer up: Nothing is better than self-motivation. One can always keep his or her mind sorted by trying out various things like, building new relations, networking, challenging oneself each day. Make it a point to start afresh each day, leave negative thoughts, things behind and move forward.
In today's time when one is required to keep up with world's pace, it becomes exhaustive for some to be in the race – but with soothing mind and body, one can easily find a way to catch up!