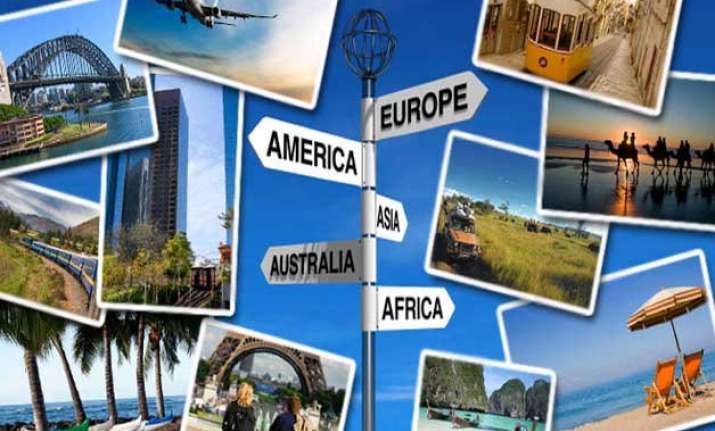 Planning a holiday is really a tedious task. But, nothing can beat the joy of ditching the hectic schedule & spend some quiet time with your family. Though, without doing a proper  homework you can't expect your holiday to be an incredible experience.
And, when you plan to go out then you will definitely shortlist your desired holiday destination, right?  But, while selecting the places most of you forget to jot down the budget in which you need to take your journey to its destination.
Travelling expense is the most crucial factor which you should not take lightly. If planned well it can make your trip a moment to remember or else it will just be an undetachable scar  that won't fade from your memories any soon.  So, it's advisable to plan your holiday beforehand so that it doesn't affect your budget.  
Basic things that you shouldn't miss while planning the best holiday destination to travel in India in your budget are passport and visa costs, travel insurance and airfare cost. These are the expenditures that you cannot cut back.  
So, if you want to plan a trip in a limited budget while keeping it organized and simple read below to find out what's there for you!
Select the place first before planning travel
Make sure that your vacation spot doesn't break your bank. It's your holiday spot and the duration of the stay that decides the cost of your vacation. Though you might think it as a silly suggestion but take pen and a copy and jot it down what you would love to do on this vacation of yours. Suppose if you want to spend your holiday on best beaches in India then work out a list of best beach destinations and then call your family or friends for suggestions on a place that they would love to visit.
Now, find out who is giving you the best offers and best packages at the lowest prices. Make a call to several travel companies and do an extensive research before you seal the deal.
Approach the local travel agents as they help you to find out best packages.  
Research the destination after selecting it!
Even if you are availing a tour package, knowing about the place you are traveling is a must.
Do read reviews of the place before checking-in any of the hotels. And yes, while searching for hotels do take care that kitchenettes and services are there for you that gives complementary breakfasts, happy-hour buffet lunches, free spa and gym facility in your budget.
Also, make early reservations to avail of the discounts and lock in prices to avoid getting thwarted by fluctuating exchange rates.
Learn how to use your money when you travel
Things such as accommodation, airfares, sight-seeing and airport transfers should be in your check list while going for tour packages. Avoid downtown dining and explore areas outside the main tourist spots to reduce the cost of your food.
Use public transport rather than renting a car. Not only it will reduce your cost but you will also get chance to view something from your side too.  

Take care of the climate
No one knows when climate and weather will change their way of functioning. So, even though your traveler informs you to have clothes as per the specific country environment- do take something beyond that! If you are taking warm clothes along with you then keep few clothes of mid-summer too.  

Things to remember while packing your bags!
If you are carrying some sort of medicines then do not forget to check if there are some specific country guidelines you might need to take care of before your visit.
While traveling you should not miss out travel insurance, which is the crucial part of your trip as there are times when it can actually save you from a loss. Happy Journey!