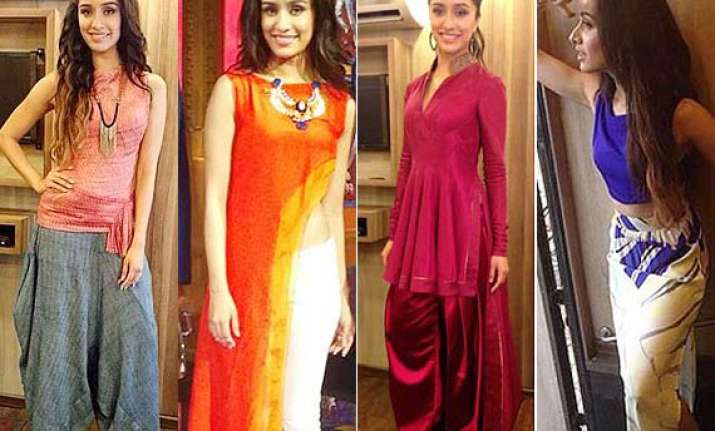 Cute yet sexy actress of 'Aashiqi2', Shraddha Kapoor, is busy with promoting her upcoming movie 'Ek Villain'.
Shraddha sported a number of looks during her promotional spree. From Tarun Tahiliani to Urvashi Kaur, Shraddha was seen wearing number of designers during different events.
The delicate, light-eyed beauty looked charming in all of them.  Shraddha has always been appreciated by fashion police for her sense of style and fashion.
And this seems very evident with her ' Ek Villain' promotion wardrobe. It seems that this beautiful actress is emerging as a great fashion icon and giving complex to many of her contemporaries.
At various events we saw this charming beauty rocking the stage with her high notch glamour. Let's have a look on Shraddha Kapoor's different looks.