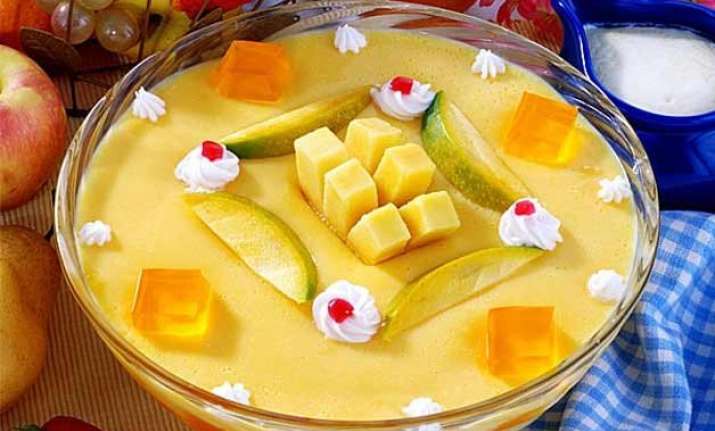 New Delhi:  Summers are here and so are mangoes, even figure conscious among us can't resist this hearty, yellow and king of fruits - mango.
Be it smoothies, shakes or ice creams, mangoes are loved in every form and in every shape. Mangoes can be used in many spicy curries and even in chilled desserts.
Here's an interesting recipe of mango kheer: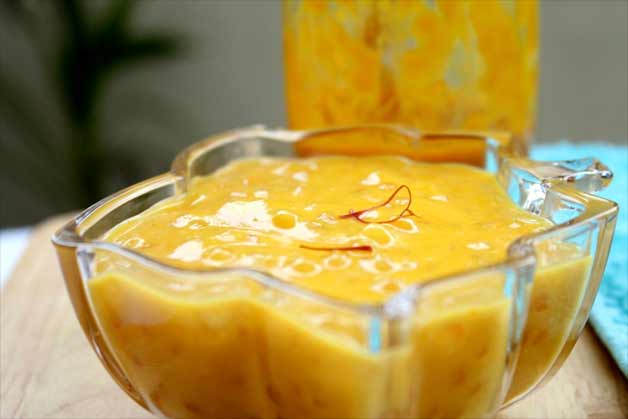 Indians love 'kheer' and when you add mango to it, it becomes irresistible. Kheer, which is loved by every age group, can be made easily at home. The yellow colour of the kheer will not only attract the children but adults as well.
Ingredients
Milk- 1ltr , ripe mango puree- 4 cups, cardamom- 1tsp (crushed), cashew nuts- 1/2 cup, almonds- 1/2 cup, raisins- 1/2 cup, basmati rice- 1 cup, ghee- 3-4tbsp, saffron- 1tsp, apples- 2-3 (finely sliced), sugar- 1 cup
Method
1 Take a pan and place it on a gas.
2 Pour the milk into the frying pan and let it simmer on a low flame.
3 Add crushed cardamom seeds into it and stir well. Add the mango puree, cashew nuts, almonds and raisins into the milk.
4 Take another pan and add ghee to it.
5 Now add rice to it and stir for 2-3 minutes.
6 Add the rice into the milk now and let it simmer for another 4-5 minutes.
7 Add saffron to the milk now so that it leaves colour.
8 Put a lid over the pan of milk and keep it on simmer. Let the rice boil properly.
9 Take off the lid after 10 minutes.
10 If the whole mixture has turned creamy, turn off the gas.
11 Once the mango kheer is cooled to room temperature, place it inside the refrigerator for further cooling.
 For the serving
1 Take 4-5 small sized bowls and pour the kheer into them.
2 Garnish with the chopped apples and serve this chilled mango dessert.