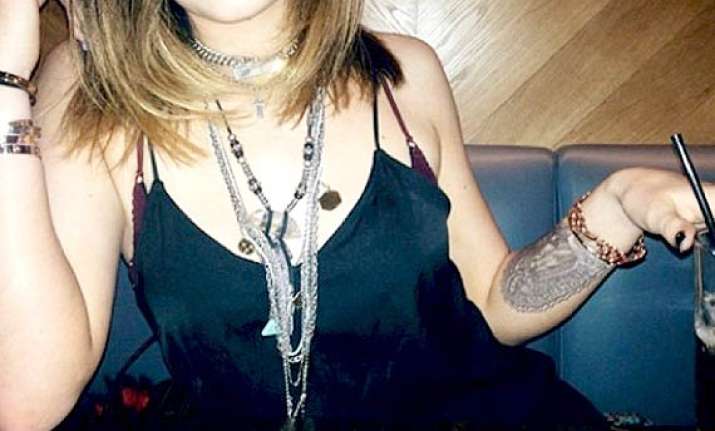 Los Angeles: Reality TV star and model Kylie Jenner has shared a photograph, which shows a giant tattoo on her forearm.
The 16-year-old has left her fans guessing in the past by posting pictures of tattoos, which later turn out to be fake.
In the latest photograph posted by Kendall, she hasn't mentioned anything about the tattoo, instead drew attention to her beverage choice, reports dailymail.co.uk.
"Coca cola," she captioned the photograph.
Earlier this year, Kylie and her elder sister Kendall posted photographs on their Instagram pages of their quirky fake designs. While Kylie sported a gun design on her ribcage, Kendall flaunted an antelope head on her finger.