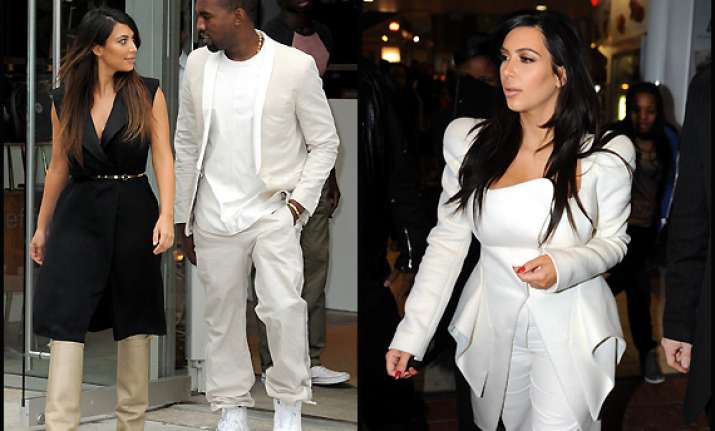 Los Angeles: The falling popularity of 'Keeping Up with Kardashian's' might be bothering the Kardashian household followed up with a messy divorce preparations of Khloe and Lamar Odom.
But there's is someone else who too thinks that one of the Kardashian sisters is failing in her attempt to keep up with social circle and it's none other than socialite Kim Kardashian's beau rapper boyfriend Kanye West.
The couple though are together planning to launch a clothing line for children. But Kanye thinks Kim needs to work up on her styles sense first.
The project, which initially started out as a fun venture for the couple, is now spelling problems for them, reports radaronline.com.