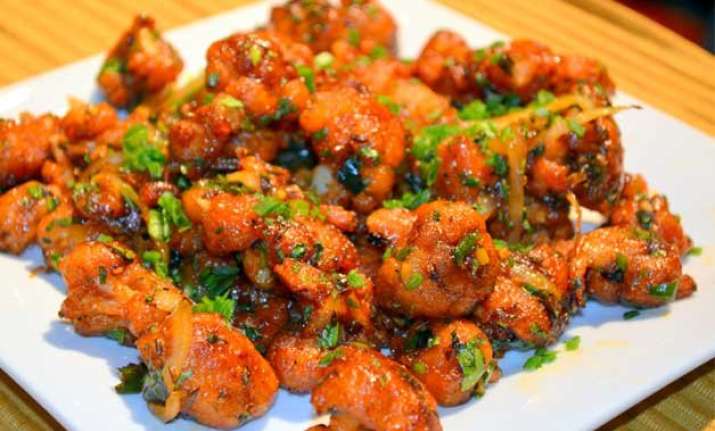 New Delhi: The institution of marriage holds a very important place in our society and so does the rituals attached to it.
And one such ritual is 'Karva Chauth' - a day when a wife fasts for her husband throughout the day only to get him a long and prosperous life.
Karva Chauth is celebrated with a lot of zeal across India and has a deep respect as a festival. It is a way how a woman expresses her selfless love for her husband.
Don't they deserve to feel special on this day?
Well, the markets might be flooded with several expensive gifts for your wife for this occasion. However, what will actually make her feel on top of the world is the touch of your love in your surprise.
How about surprising your wife at the dinner table with a relishing dish made by you?
Yes! You really can do this, as we bring to you a very simple and easy-to-make recipe of yummy gobhi manchurian, which will make this evening a lot more special for your loving wife.
Ingredients:
Cauliflower, Maida (all purpose flour), Corn flour, Green coriander, Ginger paste, Green chilly, Tomato sauce, Soya sauce, Chilly sauce, Onion, Garlic buds, Vinegar, Chilly flakes, Sugar, Black pepper, Salt and Oil
Also Read: Paneer Fritters : Easy to cook paneer snacks
Method:
1. First cut out the florets from cauliflower and wash them twice. Now strain all water with the help of sieve and let it dry.
2. Take 4tbsp corn flour along with 4 tbsp of maida and mix it well with the help of water till the mixture gets thick. Add less then ¼ tsp of salt and black pepper each in the mixture and mix it.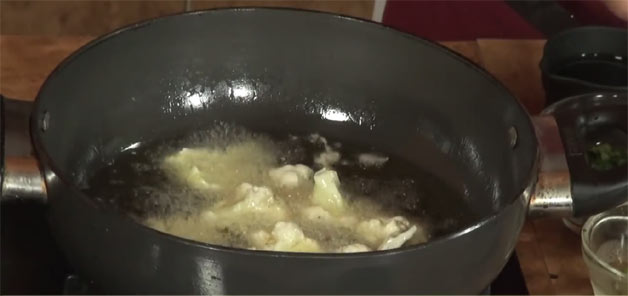 3. Now dip the florets in the corn flour mixture and fry them in the oil till they turn golden brown in color.
4. Take 1 tbsp of corn flour along with half cup of water in a bowl and stir it until all lumps are dissolved.
5. Take a pan and put 1 tbsp  oil in it and heat it. Now add one finely  chopped onion and 5-6 garlic buds (chopped).  Cook it until the onion turns pinkish in color.
Also Read: Quick recipe: Maggie with a twist Maggie Masala Tikki
6. Now add 1 tsp ginger paste,1 finely chopped green chilli, 2 tbsp of tomato sauce,1 tbsp of chilly sauce, corn flour mixture and 1 tbsp of soya sauce in the pan and cook for 1-2 minutes.
7. Add ½ tsp chilli flakes, 2/4 spoon of salt and 1 tsp of vinegar and mix it. The sauce is ready.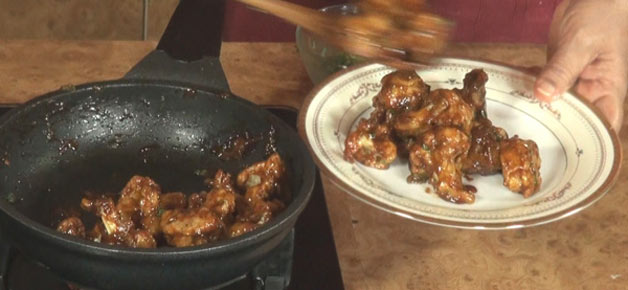 8. Now add fried florets and green coriander and mix well until all florets get nicely coated with the sauce.
Gobi manchurian is ready to be served hot.
Also Read: Rajma with a twist: Quick recipe of 'rajma' falafel