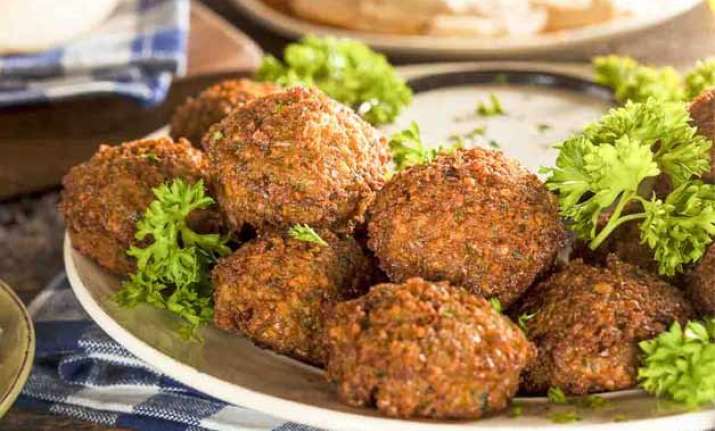 Kids, as we know, are not very fond of eating, especially when the same 'dal-sabzi' is presented to them everyday but they like it when the same food is presented in a different manner.
They like colourful or fried food items. Though it's not always possible to think of something new for kids every now and then however, some of them can surely be worked upon.
For example, let's try the commonly cooked 'Rajma' in a new form – Rajma Falalfel.
Here is its quick and easy recipe with a twist which the kids will surely love.
Ingredients (for four people)

Rajma
Green coriander
Peppermint leaves
Green onion
Jeera Powder
Red chilli powder
Black pepper powder
Baking soda
Garlic
Salt

Method:

1. Take one cup of rajma in a bowl and soak it for 5-6 hours. Then drain the water and grind the rajma.
2. Now take ¼  cup of green coriander, 3 tbsp peppermint leaves, 2 tbsp fine chopped green onion, 3 tsp roasted jeera powder, 1 tsp red chilli powder, 1 tsp black pepper powder, a pinch of baking soda, 3 fine chopped garlic buds and salt as per taste in a bowl and mix it well.
3. Mix the grinded rajma with the mixture.
4. Now roll the mixture with your hands to make round balls called falafels.
5. Deep fry the falafels till they become golden and crisp. Drain on absorbent paper.
The rajma falafels are ready to be served. Serve them with green chutney or ketchup.