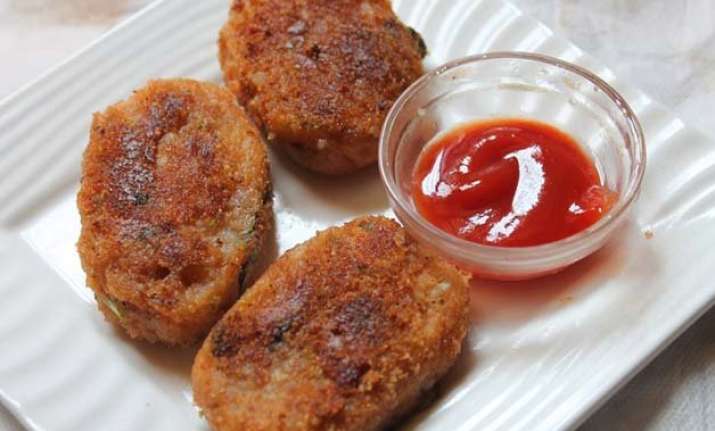 Maggie has been an all time favorite food of every youngster. Be it in hostel or home, Maggie is a must have item of every kitchen.
 
Since it is so easy to cook and yummy too, so it makes it all the more adorable.
Every person has his or her own way of making Maggie. Yes, the simple Maggie can be made in various ways- like egg Maggie, chicken Maggie or butter Maggie.
 
But today we bring to you another recipe of having the plain Maggie with simple delicious twist as Maggie Masala Tikki.
 
Ingredients:
 
1. 1 packet Maggi noddles
 
2. 2 boiled potatoes
 
3. 1 fine chopped onion
 
4. 1 carrot or any other vegetable of your choice
 
5. Salt to taste
 
6. 5 tablespoon oil
 
7. Ginger and garlic paste
 
8. Chat masala
 
9. Chopped coriander
 
Method:
 
1) Take Maggie and boil it in the water. Don't put Maggie masala in it.
 
2) Now grate the boiled potatoes and mix it with Maggie in a bowl.
 
3) Grate or finely chop the carrot and onion and mix it with Maggie. You can use any vegetable of your choice.
 
4) Add 3 teaspoon ginger and garlic paste, 1 teaspoon chat masala, coriander and salt as per taste to the mixture and mix it well.
 
5) Now make tikkis of the mixture and deep fry the tikki.
 
Maggie Masala Tikki is ready to be served. You can have it with ketchup or chutney.