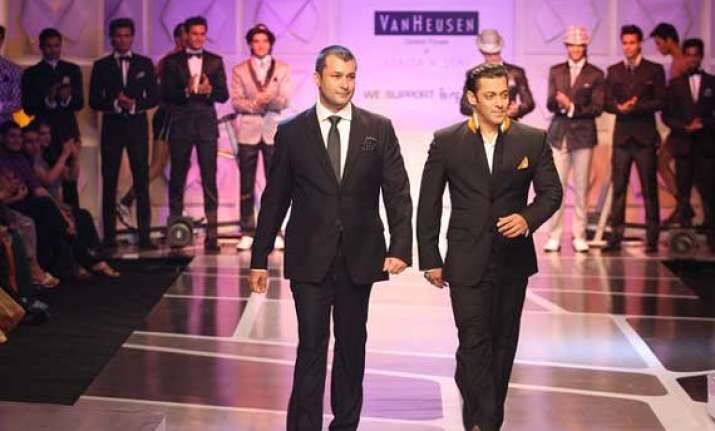 New Delhi: Ashish N Soni showcased his "fascination for feathers" through his new collection titled "Plumage" at Wills Lifestyle India Fashion Week (WIFW) spring-summer 2015 here Friday.
 
The collection is an amalgamation of prints which were developed by digitising a variety of feathers.
 
Images of long and wing feathers were superimposed one on the other to create placement printed garments.
 
Feathers then of ostriches, flamingos and peacock were juxtaposed in perfect design, texture and balance to engineer the printed looks.
 
"I've always had a fascination for feathers and wanted to do it for a long time," he said.
 
Consisting of mostly white, teal and washed chambray blue, the pieces like short jumpsuit, kurta and trouser, saris, cotton pants with shirt and flared dress looked very light.
 
For this edition, he chose not to take a Bollywood star as the showstopper and let his clothes do all the talking.
 
Though there were a few celebs spotted catching his show.
 
Actor Rahul Bose, who sat in the front row for Soni's and Rajesh Pratap Singh's shows, looked dapper in brown suit.
 
Actress Neha Dhupia, also Wills Lifestyle Twitter face, occupied a seat in the front row too. The neatly combed wet hair look gelled with her powerful clothes -- shirt with rolled up sleeves, jacket and trousers with slit on the sides.