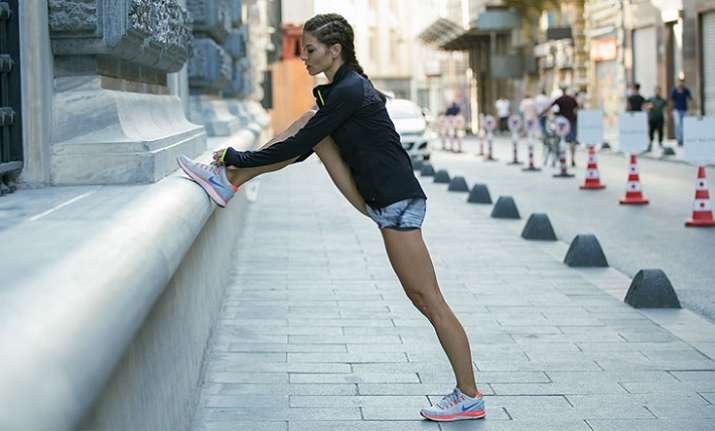 People who have a skinny body type and low body mass index with skinny lower legs are three times more prone to dying from cardiometabolic disease like Type-2 diabetes or cardiovascular disease, a research has claimed. According to the research, people who are metabolically unfit but have normal weight, but be at 300% greater risk of dying. In contrary to small proportion of obese people who despite their high BMI are metabolically healthy, skinny people with unhealthy metabolism are more prone to death by cardiometabolic diseases. 
For obese people, the risk of death from all-cause mortality is only 25% higher than that of healthy lean people. The results show that among skinny people, thin lower legs may prove to be the strongest predictor of poor metabolic rate, while for obese people, abdominal fat and non-alcoholic fatty liver disease are strong predictors of cardiometabolic diseases like type-2 diabetes or cardiovascular diseases. 
Also Read: Can banana be used for weight loss?
In lean people, a gene-derived problem of storing fat in the lower limbs may be a crucial factor, placing them at an increased risk of cardiometabolic diseases, Stefan said. For the study, detailed in the journal Cell Metabolism, the team analysed data from 981 subjects. 
After having defined metabolic health as having less than two risk parameters of the metabolic syndrome, they found that 18 per cent of their lean subjects were metabolically unhealthy. Using magnetic resonance imaging and magnetic resonance spectroscopy, they determined body fat mass, fat distribution and deposition of fat in the liver. 
Also Read: Metabolism is linked with gene regulation reveals a study
Moreover, they also studied insulin sensitivity, insulin secretion, thickness of the carotid vessel wall and fitness. The unhealthy lean but normal BMI phenotype also resembled with people with certain rare diseases like lipodystrophy, a disease in which the body is unable to hold adequate fat reserves. 
(With IANS Inputs) 
For more lifestyle news, follow our Facebook page