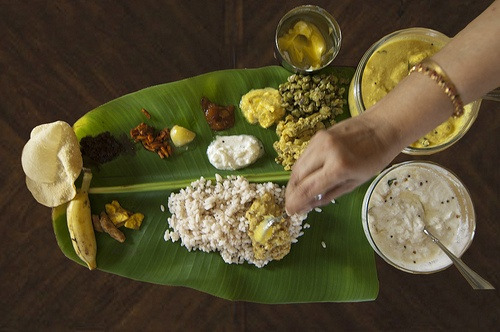 It's an age old saying that eating food with hands has many health benefits. But back then, who knew that eating with hands will become a fashion statement one day!
Though eating food with your fingers is an old tradition in India but licking your fingers later is a reaction of a delightful meal.
Following this culture and encouraging other Indians to follow the tradition too, fine dining eateries in Bangalore are not putting cutlery on the table.
From high-end hotels to restaurants, residents of Bengaluru urging people to eat using hands.
Coming back to the health benefits, here we mention three major reasons to eat with your hands rather than using utensils:
1. Eating food with hands makes you eat slower and hence digest faster.
2. Having your food with hands is way more hygienic than using utensils. This is because we tend to wash our hands before every meal.
3. Eating with hands increases the blood circulation in the body since it is sort of a muscle exercise.
For latest lifestyle updates, check out our Facebook page!