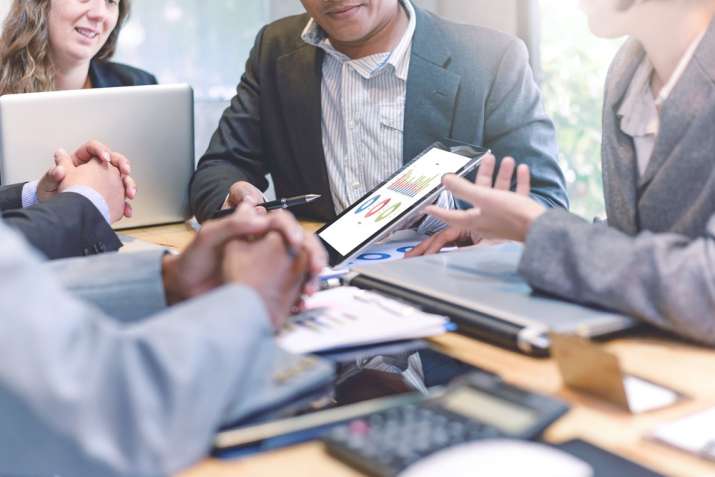 Building a strong value system in the organization is vital. It primarily reflects the work efficiency of the employees of a company that helps to retain clients and get new businesses by timely delivery of quality work resulting in customer satisfaction. So every boss should try the basic things that can help in improving efficiency of employees.
Mentioned below are few suggested ways to improve efficiency at workplace.
1. Delegate tasks based on skills and passion - Identifying skill sets and behaviour of employees is the epicenter while allocating work to employees. Before assigning tasks, one must assess strength and weaknesses of the employees to execute the timely deliveries. A street-smart, creative, offbeat thinker can be a great match for business development while they may find it difficult to perform routine detail-oriented tasks.
2. Persuade and incentivize employees - Taking in account employees' views while making a decision can persuade them to work efficiently and encourage them to foster a high level of ownership in their decision making process. A great way to boost the employees' enthusiasm for working efficiently is to reward them for their efforts towards the organization's goal. Recognising a worker's dedication encourages them to be consistent and further increases their productivity.
3. Increase responsiveness with mobile technology - Technology has influenced every aspect of human life, for instance in this world of communication, email has actually made surface mail redundant, mobile phones empowering us to talk to anyone instantly by click of a button or through video conferencing wherein we can actually see and partially experience people whom we are talking to. With the inclusion of e-learning, technology has tremendously increased the reach.
4. Prioritize the important and urgent tasks - One can realize the urgency of the task based on the deadlines assigned to it. It is really important to maintain a TDL (Tally Definition Language) every day and segregate them in terms of primary, secondary and least important, that is, which can be carried forward to the next day. This helps in analyzing if the primary tasks of the day are accomplished.
5. Take a break - It might sound absurd but taking short breaks can help escalate concentration. Taking short breaks during longer tasks improve focus and help to maintain a constant level of performance.
6. Efficiency over perfection - Trying to do everything perfectly is a common practice among professionals but we need to accept that nothing is ever perfect. Instead, we should focus on doing things to the best of our ability and move on. If need be, we can always come back and adjust or improve it later.
(With IANS Inputs)