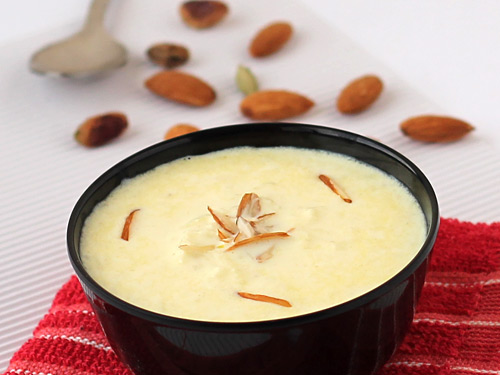 Life is all about sweetness but an excess of it can give you unwanted results. Health experts suggest curbing the consumption of sugar as much as possible because increased intake of such products is leading to several serious diseases including diabetes. Avoid sugar-based confectioneries and enjoy sugar-free treats because they are a healthier alternative.
Here are the items you can have when you can't just stop craving
* Sugar free besan laddoos: While these come in several flavours, the most commonly available variant is besan laddoo, which is made with gram flour, ghee, and lots of sugar. Nevertheless, these days, many sweetmeat sellers and e-commerce platforms have begun to offer a healthier alternative that contains little to no sugar, and taste just as great.
* Khajoor roll: Khajoor, or dates, is the fruit from date palm trees, native to Middle-Eastern countries. It is also a popular dessert choice for the calorie-conscious. You can go for delectable khajoor rolls garnished with almond slivers for the perfectly healthy sweet treat.
The sweet is prepared with honey instead of sugar and dates, combining two naturally sweet ingredients for a healthy after-meal snack.
* Anjeer (Fig) barfi: Anjeer, or fig is considered as one of the healthiest foods in the world due to the benefits it offers, such as improving digestion and controlling diabetes. This fruit can also be enjoyed in the form of anjeer barfi, an appetising treat that contains no refined sugar.
These are usually made with cashew nuts, almonds, pistachios, figs, clarified butter (ghee), and honey, and are an excellent wholesome treat for both children and adults.
* Fini: Fini is a traditional Rajasthani sweet that originated in Bikaner. This delicacy looks like a bunch of hair due to its thin strands. It is made using flour, sugar, and pure ghee, making it an extremely sugary delight. On the other hand, its sugar-free variant is made using honey, so that you can curb your sugar intake without compromising on flavour.
* Lauki (bottle gourd) halwa: This sweet is a rather diabetic friendly treat which is made with just a teaspoon of ghee, bottle gourd, low fat milk, cardamom powder and stevia. 
* Date coconut roll: This roll is made of only dates, almonds and a cup of desiccated coconut an packed with two grams of fibre.
* Date and apple kheer: You just need one chopped apple, low fat milk, dates and a teaspoon of crushed walnut for this sugar-free delight. 
So, now start embracing these sugar-free foods without having tension regarding your health, because everyone needs to relish the taste of life.
(With IANS inputs)