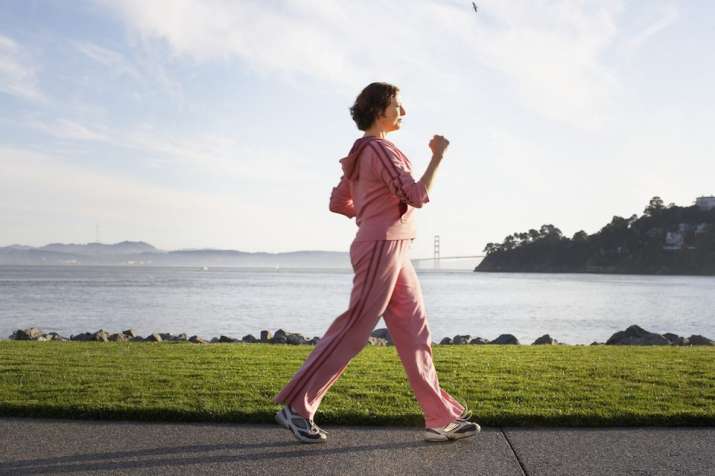 If you want to slow down the progression of Alzheimer's disease then engage yourself in brisk-walking or any other moderate-intensity work out, says a study. The study suggests doctors to prescribe exercises as prescriptions to protect the brain from this neurodegenerative disease, Alzheimer's. Many people feel discouraged about Alzheimer's disease as they think they cannot do anything to reverse or slow down the damage caused by the disease. 
"This study has implications for guiding exercise 'prescriptions' that could help protect the brain from Alzheimer's disease," said Ryan Dougherty from University of Wisconsin-Madison in the US. 
Also Read: An African plant extract may be a potential cure for Alzheimer's Disease
"While many people become discouraged about Alzheimer's disease because they feel there's little they can do to protect against it, these results suggest that engaging in moderate physical activity may slow down the progression of the disease," Dougherty added. 
Nearly 100 cognitively healthy late-middle-aged adults from the Wisconsin Registry for Alzheimer's Prevention study group participated in this research published in the Journal of Alzheimer's Disease. Researchers used accelerometers to measure the daily physical activity of participants, all of whom are in late middle-age and at high genetic risk for Alzheimer's disease, but presently show no cognitive impairment. 
Activity levels were measured for one week, quantified, and analysed.  This approach allowed scientists to determine the amount of time each participant spent engaged in light, moderate, and vigorous levels of physical activity. 
Light physical activity is equivalent to walking slowly, while moderate is equivalent to a brisk walk and vigorous a strenuous run. Data on the intensities of physical activity were then statistically analysed to determine how they corresponded with glucose metabolism -- a measure of neuronal health and activity -- in areas of the brain known to have depressed glucose metabolism in people with Alzheimer's disease. 
To measure brain glucose metabolism, researchers used a specialised imaging technique called 18F-fluorodeoxyglucose positron emission tomography (FDG-PET). Moderate physical activity was associated with healthier (greater levels of) glucose metabolism in all brain regions analysed. 
Participants who spent at least 68 minutes per day engaged in moderate physical activity showed better glucose metabolism profiles than those who spent less time, the findings showed.  
(With IANS Inputs)