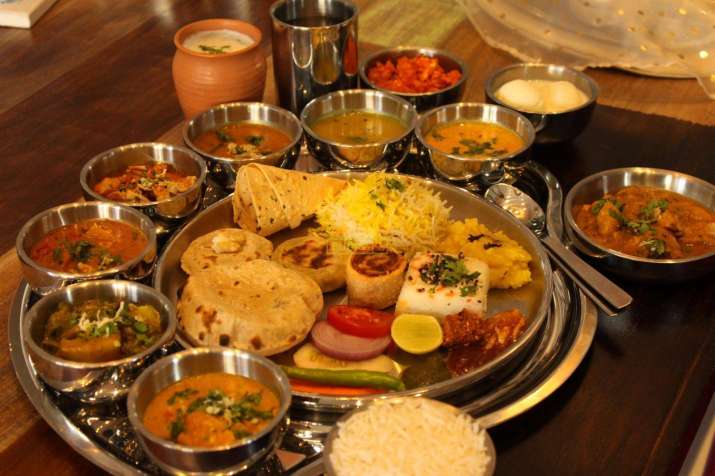 Making healthy eating choices can be really difficult in our busy lives. We forget to look for healthy options and rather opt for stomach-filling food. While eating food from traditional thalis can give you 10 varieties but the question still remains the same if it is healthy?
We think having a homemade looking food, which is a traditional thali, is full of nutrition but the reality is quite not the same.
We agree, food of India is as incredible as the country itself. Just like different traditional thalis represent different food from the states of India. But how healthy these thalis are? Well, they aren't!
And we don't say it just like that, we say so by our recent research and collected data.
Watch the video here.
As per the research, a traditional thali lack nutrients by 50 per cent in today's time.
The most famous and very palatable Punjabi thali is topped with either extra litres of ghee or big chunks of  butter. The Punjabi food culture says, if you had butter chicken for lunch, then it is surely healthy to have tandoori chicken for dinner. And well, how can we forget the side dishes for the day which are fried chole bhature, or paranthas.
Nutritionist, Shikha Sharma specifies that consuming such food items every day is not at all healthy. People in earlier times could rather digest such food because of labour work but in today's time, where everyone is busy in 9 hours of desk job, it is difficult to digest oily and fried food items.
Coming to traditional Marathi food thali, nutrition expert, Ruchita Diwekar says, "Traditional food ingredients used in preparing traditional food of a state is what makes it full of nutrition."
On the other hand, Gujarati thali and its traditional dishes are full of fat. More than 60 per cent food from a traditional Gujarati thali is full of sweet. This kind of food gradually results in diseases like diabetes, blood pressure and other high cholesterol problems.
Well, while the taste and variety in food matters, we shouldn't compromise with our health. Include good amount of protein in your diet and never miss out on salads!