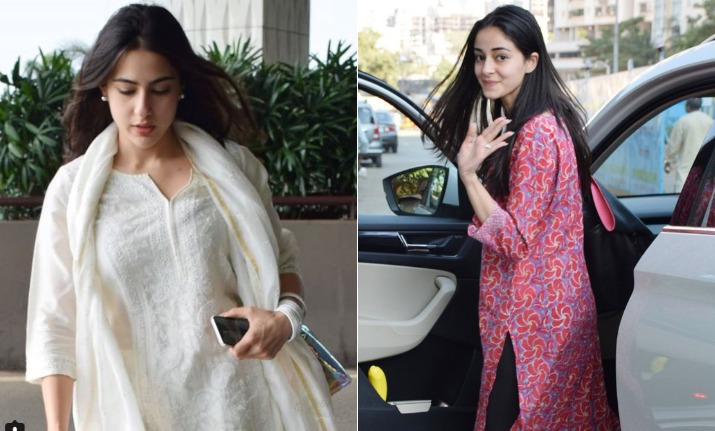 There had been a time when the actresses were seen behind the layers of makeup, not saying that doesn't look appealing to eyes, but there was a need to bring a change in the trend. Thanks to the new generation of actresses including Sara Ali Khan, Ananya Panday and Janhvi Kapoor who choose to keep it simple and we're totally loving the way they go about their fashion. Ever since the star kids have come into the limelight, we have seen not one but many avatars of these gorgeous ladies and not for once we have complained. Let alone the gym and airport looks, Sara and Ananya have opted to go simple even for the Tinsel Town parties, courtesy their gorgeous skin and the natural glow on face.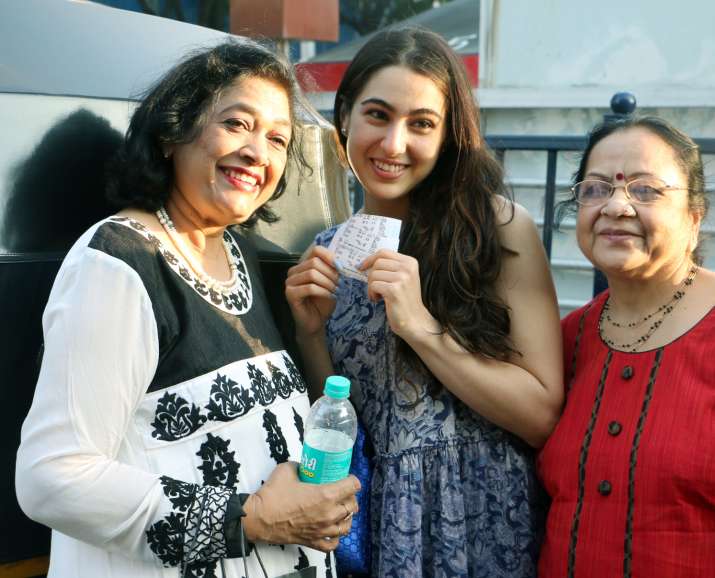 We need to ask Sara Ali Khan and likes of her about their skincare secrets. How effortlessly they manage to look impeccable even when they are sweating after the rigorous workout. Every time a gym look of these actresses pop up, we have to pause and lend the very deserving attention they demand for. Before we go into the endless loop of singing praises of Sara Ali Khan and Ananya Panday, lets talk about their recent au naturel show that have left us mesmerised.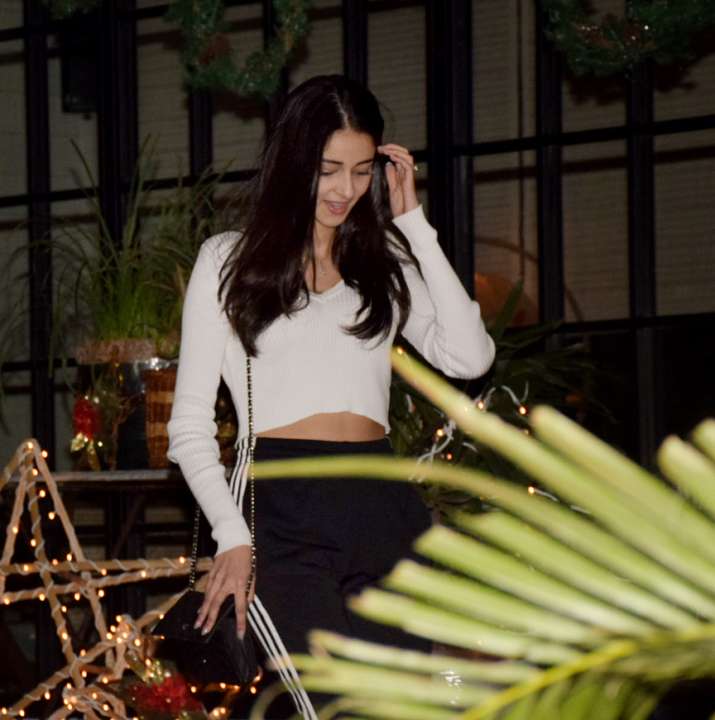 Ananya Panday is usually seen in a casual tees and shorts and for her face, she doesn't like to put on layers of makeup. Instead, there are times when not even a hint of makeup is found on her skin. For example, have a look at these pictures of the SOTY 2 actress as she was spotted at Juhu PVR.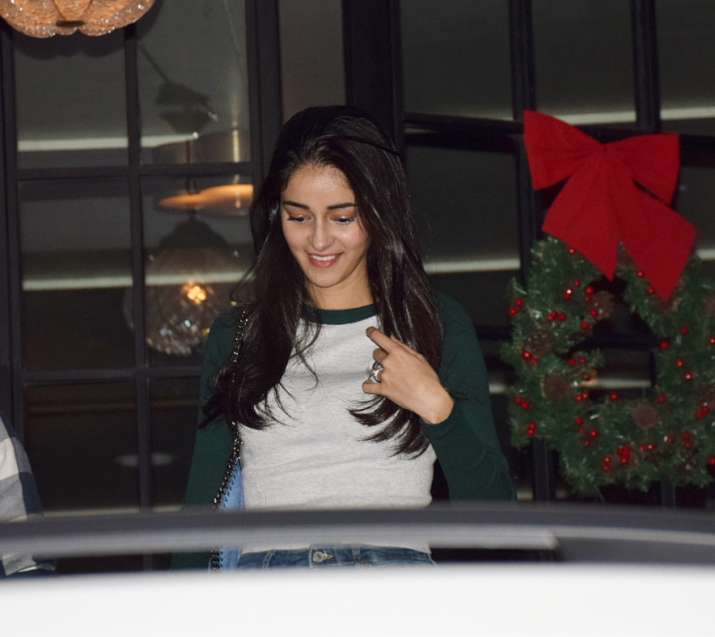 Is this Ananya Panday's look from Karan Johar's Student of The Year 2?
The actress is working hard on her dancing skills, probably for her debut film Student of the Year 2. She is often spotted outside a dance studio in Andheri where she practises her moves. Ananya is usually seen in a printed Kurtas and leggings without any accessories or makeup.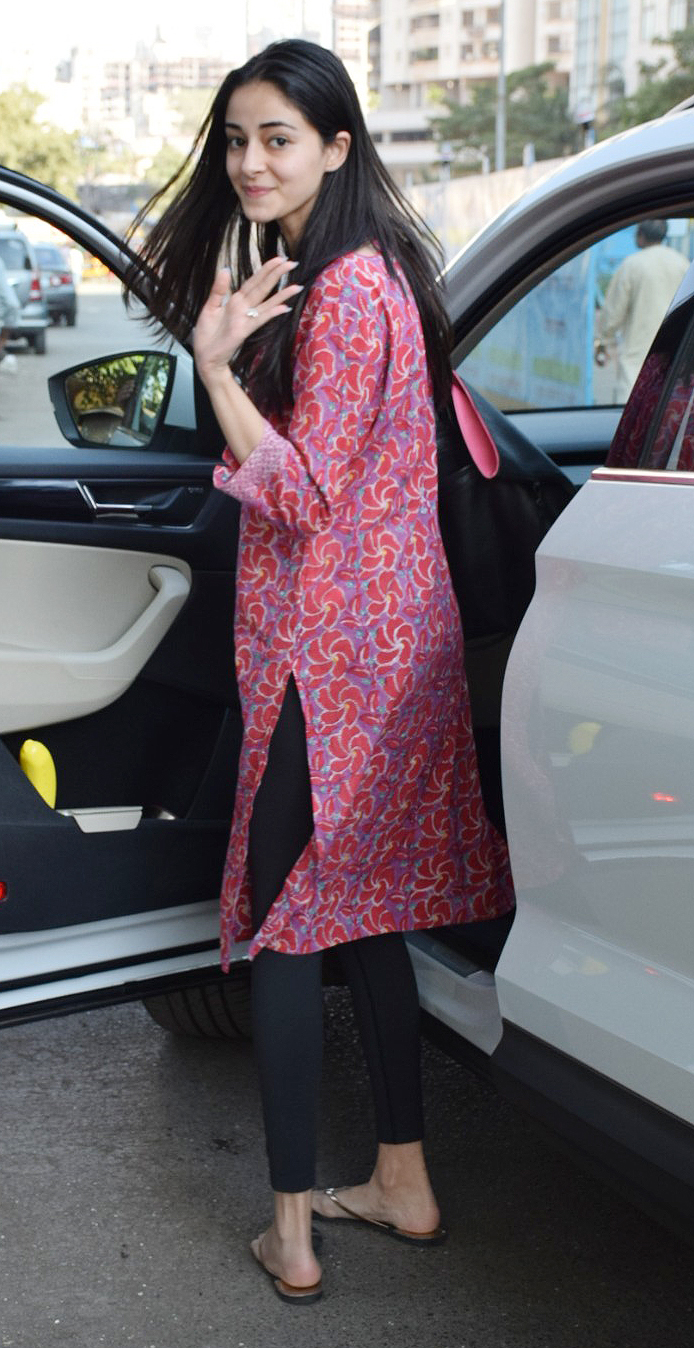 Talking about Sara Ali Khan, the junior Khan is extremely comfortable in her own skin and she had made it very clear in the interviews she gave recently. Her white Salwar Kameez looks are now popular among the folks and seeing her again and again in same type of clothes doesn't even aches our eyes. The Kedarnath actress has revealed that her closet is full of many such white Salwar Kameez since it's a staple for her.
Deepika Padukone in black, Sara Ali Khan in white are perfect sight for the eyes (In Pics)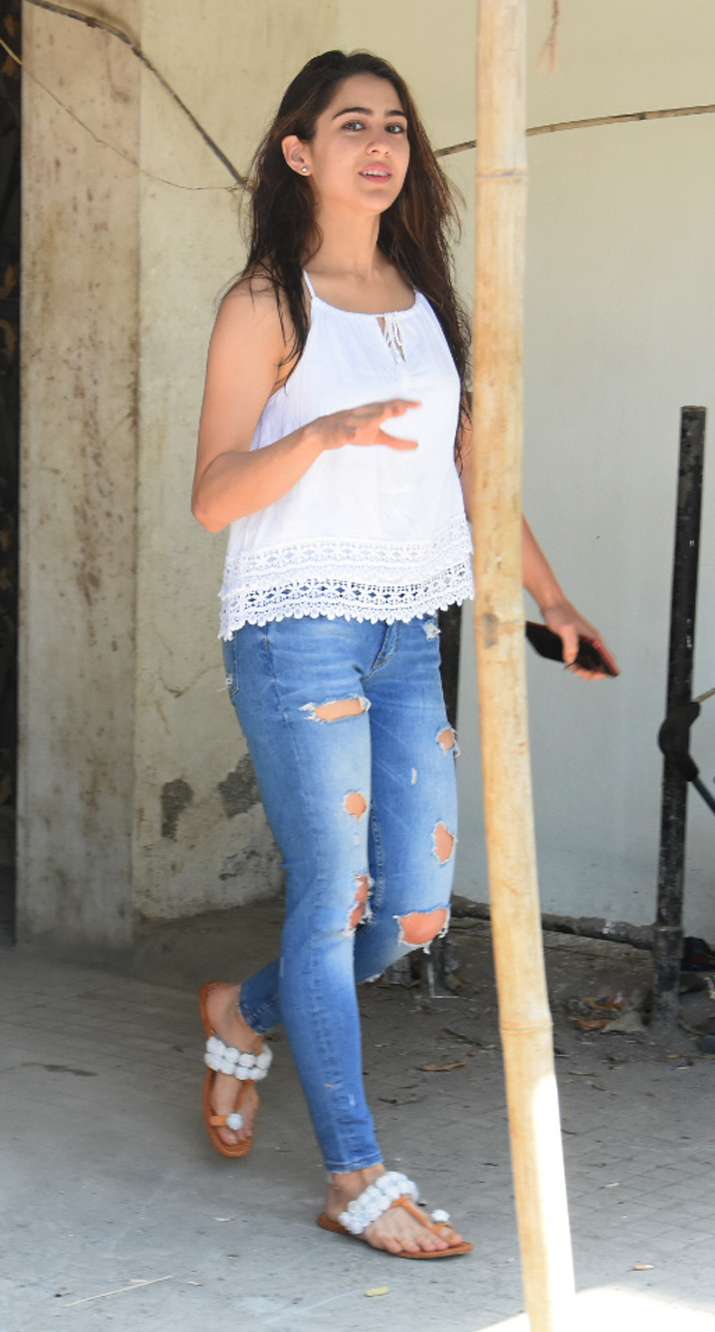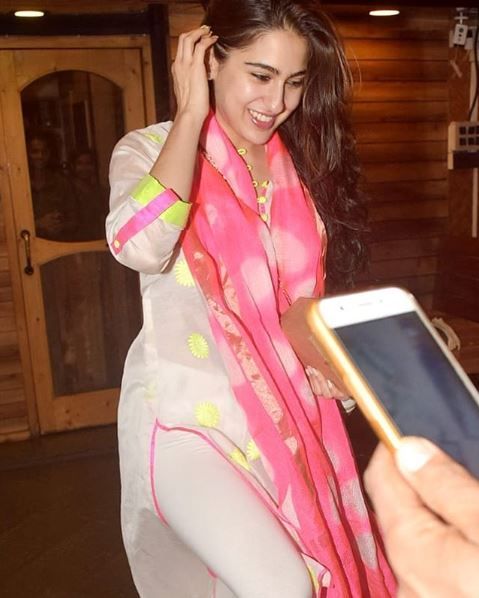 In fact, Sara Ali Khan deserves an ovation for being upfront and open about her weight issues. She even talked publicly about her PCOS issues and even warned the young women about it.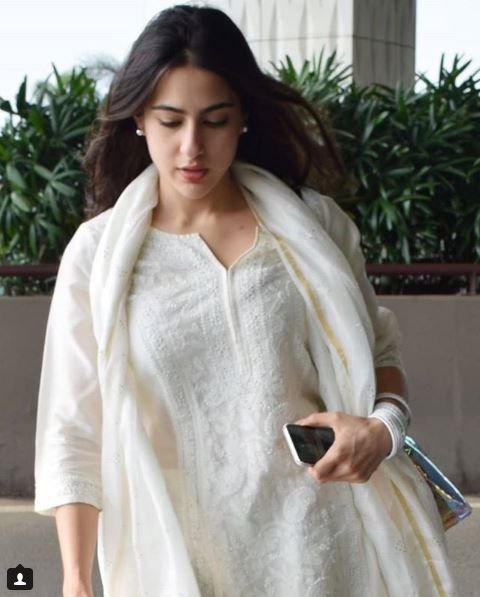 During Kedarnath and Simmba promotions, fans were reeling over Sara Ali Khan's dozens of fresh looks. She even went total Ranveer Singh in one of her outfits and it wasn't cringe-worthy for the fashion police (She compensated for that pink mascara look with many Salwar Kameez'es that followed after that).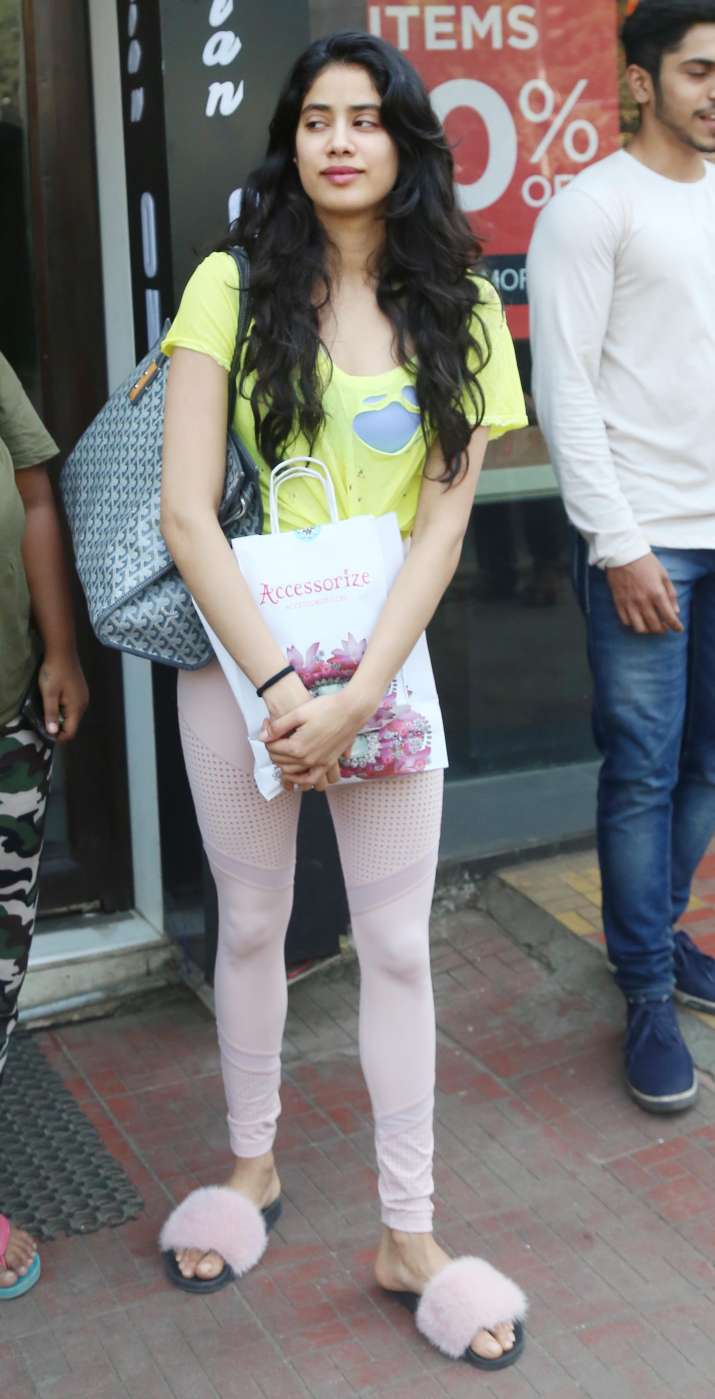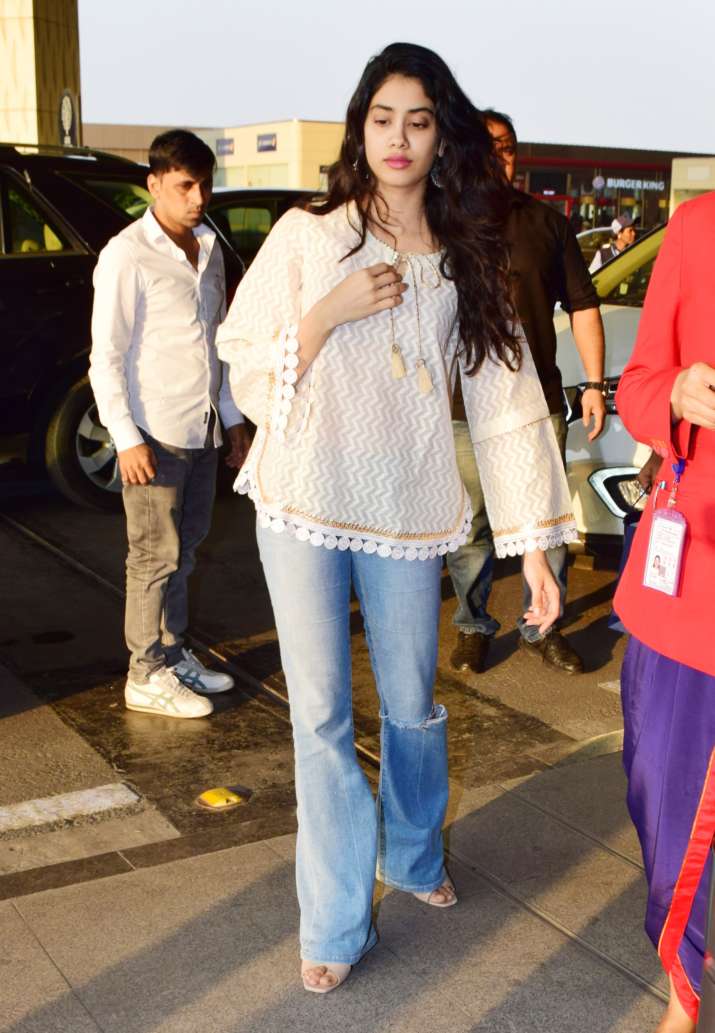 Janhvi Kapoor, who belongs to the same generation of actresses, is not behind when it comes to embracing simplicity. Barring the Award nights and parties, the junior Kapoor strict to casuals and simple outfits only. She also is a simpleton, like Sara and Janhvi, who finds it perfectly okay to not looking okay sometimes.
Airport Look: Janhvi Kapoor perfectly slays chic look in her casual attire, see in pics
Talking about all these actresses and the welcome change they are bringing in the society with their devil may care attitude about fashion, we think that they deserve brownie points for this.