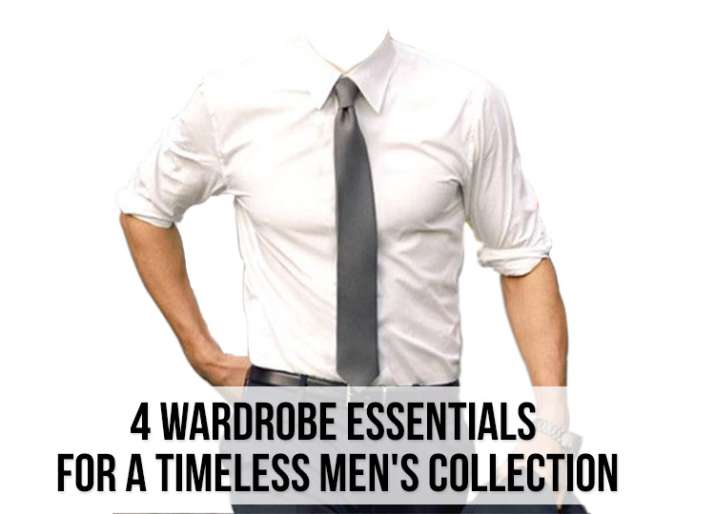 Wardrobe refreshments are a must for this season, not because you don't have enough clothes or accessories but because it's necessary to keep up with the fashion trends. It's mandatory for you to invest in quality clothing and accessories to have a timeless wardrobe.
Which is why, we did the needful. We curated a list of some essential items that constitute for the timeless wardrobe of a stylish man.
1. Trendy detailing for your white shirts - No wardrobe is ever complete without a crisp white shirt. There is no season for whites and to effortlessly move around from the office meeting to the after-work dinners, a white shirt with some pleat detailing is the must have. And yes, we're talking about detailing on white shirts because how else will you stand out from the crowd?
2. Classic baseball cap - A cap protects you from the sweltering rays of sun, masquerades bad hair day and also adds an instant chic to your look. Wear it to the beach, park, pool, out exploring the city, or just hanging out, this is a perfect accessory to nail trendy look.
3. Prints to your black - The safest and probably the most go-to option in times of hurry, you cannot ever go wrong with an all black shirt. Ideal for that perfect suit look or the hassle-free leisurely look, black shirts are the signature clothing for men. To amplify it, you can always choose from the various prints that brings the twist to the black shirt.
4. Studded wrist bands - For the men who like to experiment with their look, here is a studded wrist band that fits well for every occasion. To be dressed appropriately for every occasion and still be able to express your sense of style, start with a simple leather band with some stud detailing to intensify the look.
(With IANS Inputs)