Follow us on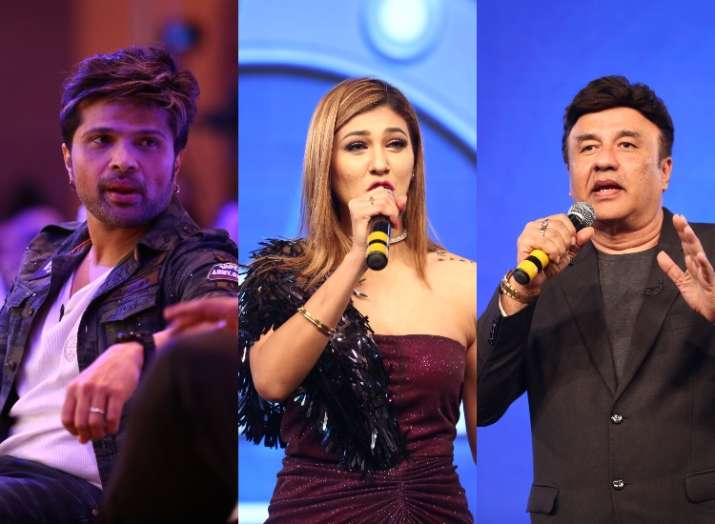 All the big names from the television world gathered to trace the glorious journey of the small screen and undoubtedly, reality shows make the major part of TV and bring a huge fan base with it. In the segment 'Reality Ke Khiladi', stars like Amar Upadhyay, Jasleen Matharu, Anu Malik, Himesh Reshammiya and Vikas Gupta talked about how the reality shows have brought them closer to their fans and given them popularity on another level. Host Maniesh Paul and Charul Malik at India TV's mega-conclave TV Ka Dum ask the guests about their respective journeys on television and how it left an impact on their lives.
Amar Upadhyay – Known for his role in the iconic TV serial Kyuki Saas Bhi Kabhi Bahu Thi, Amar Upadhyaya earned a huge fanbase after he appeared on reality show Bigg Boss season 5. The actor reveals that the character of Mihir made him a star in just a few days and when he died in the show, his fans broke down. Amar Upadhyay recalls that even his mother started crying watching that scene and this is the power of television. The actor reveals that he was worried that he will have to find work after his character died in the show, but the phones didn't stop ringing afterwards. Amar explains that the power of TV lies in the fact that you enter homes uninvited and connect with people.
Anu Malik – While Anu Malik had already become a popular name in the music world with blockbuster songs, he claims that Indian Idol or Television gave the face to his music. The singer's association with singing reality show Indian Idol goes years back and he revealed on India TV's mega conclave TV Ka Dum that in his 40 years as a music composer, he has earned the most praise and success by working on the small screen. He recalls an incident when he rejected a girl on the show and later her parents thanked her for saving her life as she finished her engineering and settled in her life. Anu Malik said that he always does justice to his job as a judge on the show as I gave him everything.
Himesh Reshammiya – The biggest thing that TV has given according to Bollywood singer Himesh Reshammiya is the power to connect with the audience wo actually made all his songs a big hit. The singer explains that through the platform of television, he was able to emotionally connect with the audience. Himesh also gave a glimpse to his terrific singing by crooning the song Teri Yaad. When asked about various arguements all the judges have Himesh reveals that for him Arijit Singh is the only singer you can sing in every zone which is why he considers him the best singer in Bollywood in the past 10 years. According to Himesh, new contestants on the show do not have to be versatile and this results in conflicts many times.
After explaining the power of television, Himesh reveals the only drawback TV has that it has given easy access to so many new talents that sustainability has become a problem. According to Himesh, while TV has brought instant fame, sustaining in the field has become difficult so the new talent has to work even harder.
Jasleen Matharu – Entering the controversial reality show Bigg Boss 12 along with Bhajan singer Anup Jlaota, Jasleen Matharu made an identity for herself through her bindas spersonality and singing skills. When asked if the reality shows are actually real, Jasleen explains that the best part about a show like Bigg Boss is that people know the real Jasleen Matharu and could connect to her personality. She revealed everything shown in the show is real and one cannot act or fake it all the time. 
Vikas Gupta – Starting his career with production and creative inputs, Vikas Gupta marked his place in the small screen industry after he appeared on Bigg Boss 11 and Ace Of Space. Recalling his experience on the show, Vikas Gupta revealed whatever is shown is an aspect of the truth. He also claimed that it builds an image of the person and the responsibility to maintain that image also comes with all the stardom. According to Vikas, reality shows provide such a connect with the people that they think you belong to them.
After indulging in a discussion about the power of reality shows, Maniesh Paul, Anul Malik and Himesh Reshammiya compose a hilarious song together and wrap up the segment on a high note.