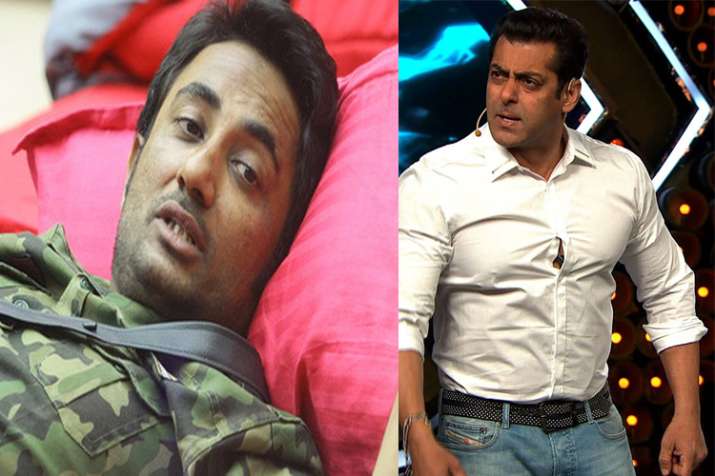 Bigg Boss 11 is ruling the TRP charts as the latest season has fights and controversies right from its beginning. In Weekend Ka Vaar episode, viewers witnessed host Salman Khan verbally thrashing Zubair Khan for using derogatory language on the show. After the contestant got eliminated from Bigg Boss 11, he filed a case against the superstar for allegedly threatening him. Now, in an interview to a leading daily the evicted contestant has stated that he will return to the show only if Salman apologises to him.
In an interview with indianexpress.com, the director stated that after he was out of the show, the channel asked him to come back but he made it clear that first Salman had to say sorry to him for all things that he had said to him on the National TV. He went on to say that people loved his performance on the show.
Zubair was quoted as saying, "As soon as I was out, Colors called me and asked me to get back on the show. I told them that only when Salman Khan will apologise to me would I get back. When I went to Lonavla, people mobbed me saying that they loved my performance. Even the panelists agreed that I was doing well. If in a week I got so much love, how could I get fewer votes?"
He also lashed out at Arshi Khan stating that she uses the dirtiest of expletives. He went on to say that Hina Khan supported him and her encouragement helped him to make changes in his behaviour.
Though, Salman's reaction on the whole issue is still awaited but who wants to watch him again using foul language on the show? Zubair's statement that people have liked him left us wondering what good he has done during his stay in Bigg Boss house.