Follow us on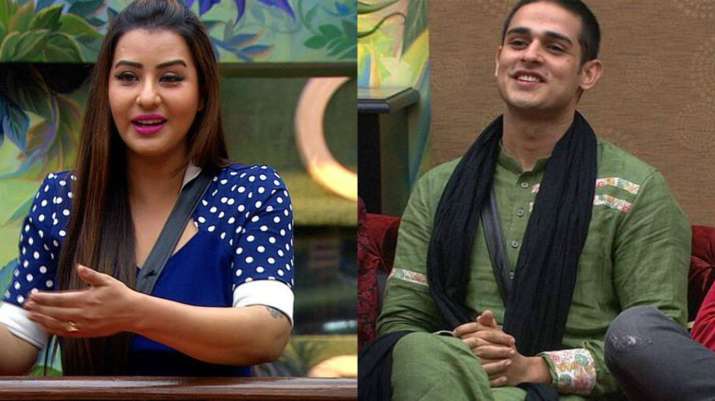 Bigg Boss 11, December 29 episode was all about Vikas Gupta and the secret task. The producer spread his magic and established himself as a mastermind in the secret task allotted by Bigg Boss. He made Hina Khan, Luv Tyagi cry and also tried to saved Akash Dadlani from going to jail. Besides, he threw Priyank Sharma's clothes in pool. While everybody was slamming Vikas's behaviour, Bigg Boss announced him the winner of the task. In return, he also won New Year party for his housemates. 
In December 30 Weekend Ka Vaar, family members grilled contestants in front of Salman Khan. Here are all live updates
10: 23 PM: Shilpa takes the stage. Bigg Boss asks whether she can sing to which Shilpa answers that she will try her best. She sings 'Apka Kya Hoga' and also show off her moves. Shilpa gets 77% and is declared winner of the competition.
10:05 PM: Bigg Boss 11 goes LIVE and declare all six contestants as some of the entertaining contestants in the history of the reality show. Shilpa and Hina are given the task to sing and audience have to vote for the most entertaining contestant. Hina sings 'Moh Moh Ke Dhaage' while other contestants throw smiley balls at her to distract her. Hina gets 65% votes. Next is Shilpa's chance. What do you think? Will she get more votes than Hina?
10:01 PM: Salman scares everybody by taking the name of Luv and finally announces that it's Priyank who has been shown the exit door. Priyank thanks Bigg Boss for all the support. Hina and Luv hug Priyank and wish him best of luck. Luv didn't expect this elimination and was shocked with Priyank going out of the house.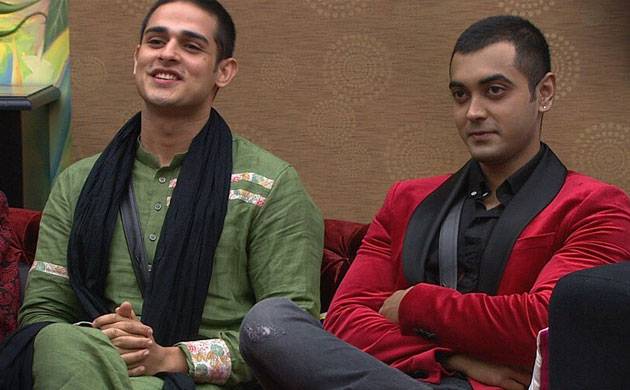 9:44 PM: Rocky asks Shilpa whom she thinks deserves to win the Bigg Boss title besides her to which she answers, Puneesh or Akash. Now comes the elimination announcement. Salman asks contestants whom they think must have got least votes this week. Shilpa names Priyanks, Vikas names Luv.
9:33 PM: Bandgi calls Hina in the 'katghara' and questions about her changing statements. Bandgi also reveals in a question that Hina commented on Puneesh's looks saying ''How can Bandgi be with a guy like him?''. Akash's mother grills Puneesh about his changing equations with her son.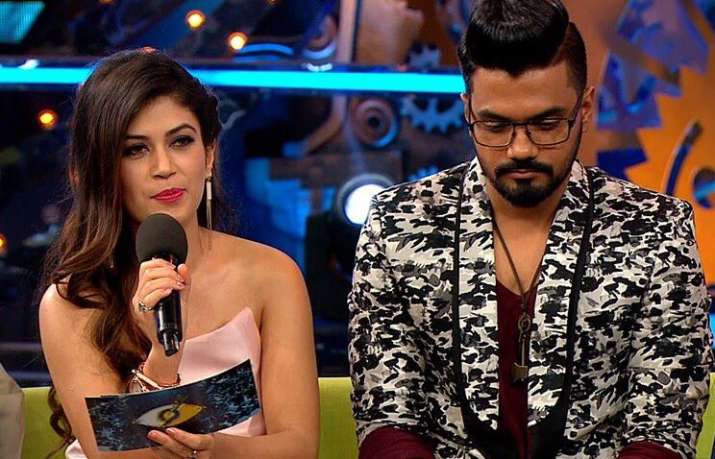 9:20 PM:  Salman tells audience that live voting will be conducted today. He welcomes Bandgi, Rocky, Shilpa's brother and Akash's mother on the stage. He also tell them about lies he has told to housemates (Vikas-Shilpa's marriage and Rocky-Bandgi's affair). Shilpa's brother grills Vikas and asks how he could say that Shilpa is playing a game. Akash's mother says that Shilpa does acting sometimes. Vikas reveals that if Priyank leaves the house then only Puneesh will be the friend left in house.
9:11 PM: Salman tells Vikas that his mother has planned his marriage with Shilpa Shinde. He also mocks Hina's mathematic skills and asks Akash, which sport does Mithali Raj plays. Salman asks Luv Tyagi, the full form of DVD and throws a tricky question at Priyank Sharma.
9:02 PM: Salman Khan welcomes fans and reveals that elimination will happen in today's episode. He also comments on Priyank Sharma flipping sides. He takes a jibe at Akash Dadlani because of the night suit he was wearing and all contestants burst into laughter. The Dabangg star asks Hina Khan whether her beau Rocky Jaiswal has any anger issues. The host also teases Puneesh Sharma and Hina about Rocky and Bandgi Kalra's bonding.