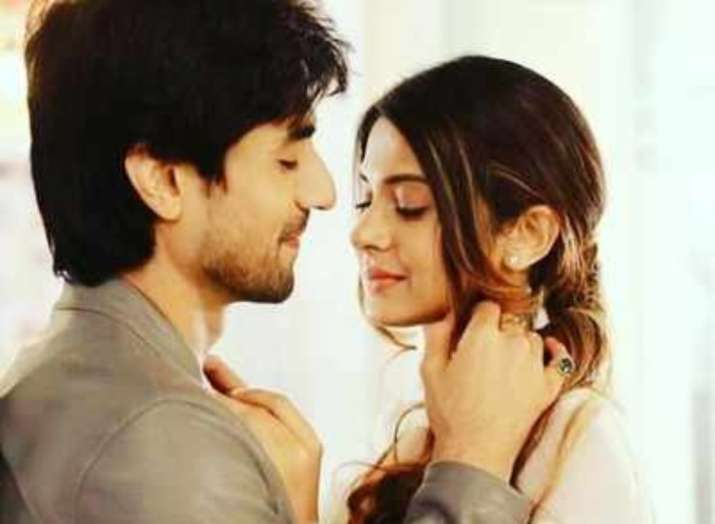 Jennifer Winget and Harshad Chopra's Bepannaah has already made a home in many hearts. In just a short span of time, the TV serial has gained mass popularity and looks like they are in no mood to give a dull day to their audience. Just when we thought that the roller coaster life of Zoya and Aditya is about to take a happy leap, major twist enters the show. Fans can expects many heartbreaks in the serial as Zoya will read Pooja's diary and will find out the truth.
Zoya is not ready to back out from proving the innocence of her deceased husband Yash (Sehban Azim), while everyone she advising her against it. However, the new revelations might force her to do it. Aditya's brother will be handing over Pooja's dairy to Zoya with a disclaimer that her heart will break if she plans to go ahead and read the diary. 
Zoya's adamant on clearing Yash's name. But, will this pull her and Aditya apart? Don't forget to tune in tonight at 9.30 PM to know where this leads them now. @jenwinget @ChopdaHarshad pic.twitter.com/nJQBGRgmdj

— COLORS (@ColorsTV) June 27, 2018
According to India Forums, Zoya will read the diary and will get to know that many things went wrong in the two marriages, Zoya-Yash and Aditya-Pooja, which resulted in Pooja and Yash getting together. After reading the diary, Zoya understands that Pooja and Yash got attracted to each other because their respective marriages failed to provide them with what they needed.
Another major revelation that Zoya came to know from the diary is that Pooja was pregnant with Yash's child. Shocked? So were we. Zoya, however, collected herself and informed Aditya about everything. How did he react? Well, he is heartbroken as well.