 Movie Name:Karwaan
Critics Rating: 2.5 / 5
Release Date: 03-08-2018
Director: Akarsh Khurana
Genre: Drama
Irrfan Khan, whenever comes to the screen, some magic is bound to happen. Perhaps, there's a reason why this name itself draws thousands of people in the theatres. Karwaan is yet another cinematic magic of the versatile actor. But not only Irrfan Khan, the other two leads Dulquer Salmaan and Mithila Palkar were magnetic in their respective character.
Karwaan Plot Summary
Karwaan is a journey of life, which unites three people from different spheres of life but are united by a single thing; death. Shaukat (Irrfan Khan), Avinash (Dulquer Salmaan) and Tanya (Mithila Palkar) face a twist of fate when they embark on a journey together. Avinash is a man in his 20's who's dissatisfied by the life he's leading. He goes on a trip with his friend, Shaukat who is a car mechanic by profession. They are joined by a young girl Tanya, that makes the perfect yet unlikely trio.
Karwaan: What works and what doesn't
The premise of the movie which involves a road trip is as breezy as Shoojit Sircar's Piku was. It's real, veritable and subtle. The characters are not shoved into our face, instead, they start growing on you slowly and gradually as the film progresses.
Director Akarsh Khurana deserves a shoutout for this brave attempt. Who else other than him can find humour in death? Karwaan is a kind of film that never gives you an adrenaline rush, but it touches your soul without even needing to take you on a thrill-ride. There are several moments in the film where you would feel like laughing with a tear-filled eye. That's the beauty of this slice-of-life drama which is not often seen in Bollywood movies these days.
Karwaan Cast: Irrfan Khan, Dulquer Salmaan and Mithila Palkar
Irrfan Khan is one of those versatile actors of Bollywood who can fit in any shoe. They can easily slip into the skin of any character. Be it a menacing child-abductor like that in Madari or a lover-of-life Shaukat of Karwaan. His perfect comic timing adds to the charm of the film.
Dulquer Salmaan has already proved his mettle in the South Indian films. The last I saw him was in Savitri's biopic Mahanati, where the handsome actor played the role of Gemini Ganesan. He was just wow, since it was my first time with a Telugu biographical film. In Karwaan, you can never tell that it's his first time with a Hindi film. He owns the screen just like Irrfan Khan does. If not greater than him, he's nowhere less enigmatic than Irrfan himself. He's just like us. We've all been through this phase where we feel that nothing's going in the right direction. He has his own flaws, insecurities, fears and troubles, just like us.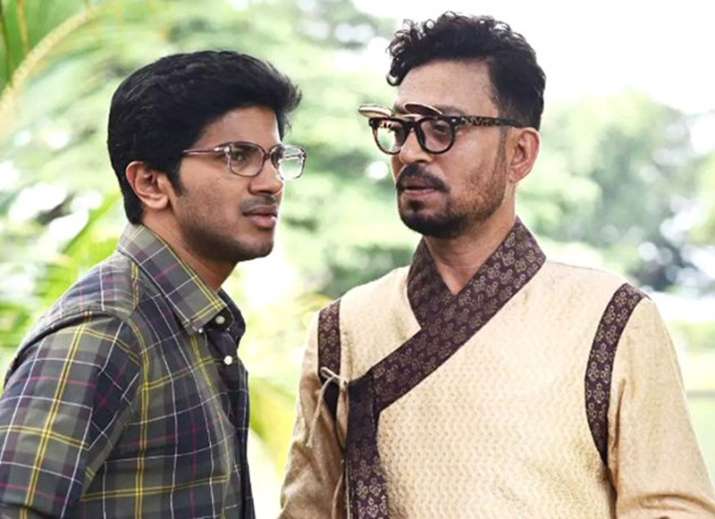 Mithila Palkar, already being an internet sensation, is confident on the silverscreen. It takes a lot for a young actress to stand among actors like Irrfan Khan and Dulquer Salmaan. But despite the heavy acting quotient that the film boasts about, Mithila Palkar manages to make a spot for her.
The narrative of the film is taut and not redundant at any point of its run time. It is fast-paced and each and every character of the film emerges out in bright colours as the story unfolds. Every single character of the film will remind you of someone you've met in your real life. We're not saying they're perfect, but they're as real as it gets.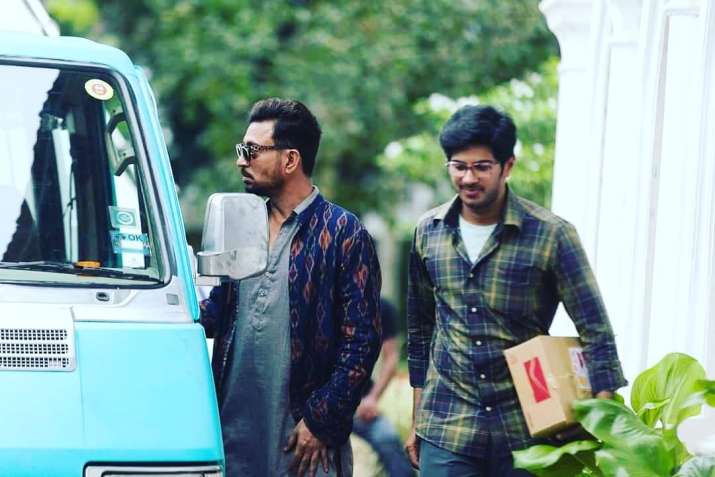 Hold down there if you're thinking Karwaan is just light-hearted film that's going nowhere. It will teach you more than a Bollywood film does. Just like Shaukat, the otherwise happy man has a heart-wrenching story that will make you feel heavy at heart.
Karwaan: Yay or Nay? 
The only downside of the film is the out of work love story of Irrfan Khan. During its course, Karwaan was went way too ahead in trying to make itself look convincing. Despite the brilliance of  Irrfan Khan, his character could have more worked out, citing that he's one of the best Bollywood actors. On a footnote, Karwaan will connect you to the soul level if you've been missing such slice-of-life films in Bollywood. You will find yourself smiling foolishly throughout the film, and that's where it wins.