 Movie Name:Happy Phirr Bhag Jayegi
Critics Rating: 2.5 / 5
Release Date: AUG 24, 2018
Director: Mudassar Aziz
Genre: Comedy
Happy Phirr Bhag Jayegi Review: Aanand L Rai's 2016 film Happy Bhag Jayegi was a story of a runaway Indian bride 'Happy' who inadvertently lands in Lahore at a politician's place. Starring Diana Penty in the lead role, it triggered a series of funny incidents making audience ROFL. Now, in its 2018 sequel, Happy Phirr Bhag Jayegi, director Mudassar Azizi has once again shown his happiness to make 'Happy' run but this time not away from her wedding. This  'comedy of error' is set in China, unlike its previous film which traveled across Lahore and Punjab.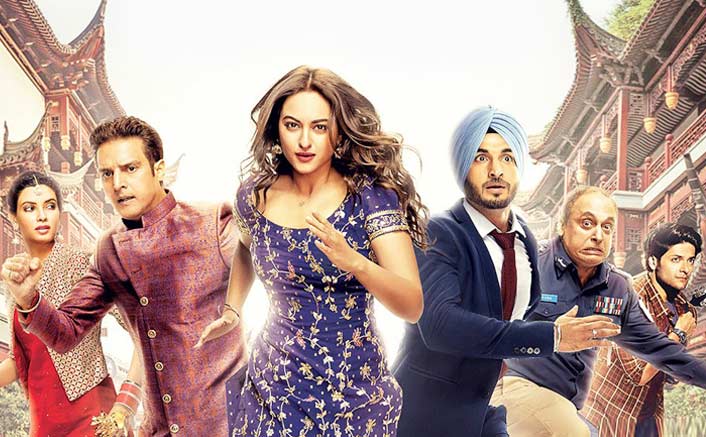 Happy No.1 (Diana Penty) and her lover Guddu (Ali Fazal) are now married and they reach China for Guddu's concert. On the other, Happy No. 2(Sonakshi Sinha) also arrives in China to teach Horticulture at a university but is kidnapped. Daman Singh Bagga (Jimmy Sheirgill) and Usman Afridi (Piyush Mishra) are abducted and brought to China only to serve the purpose of blackmailing Bilal (played by Abhay Deol in the prequel) to sign a contract with a Chinese company.  Khushwant Singh Gill, an embassy worker played by Jassi Gill is an addition to the cast along with absconding groom Aman Wadhwa Aparshakti Khurrana. There is also a Chinese Pakistani businessman Adnan Chao played by Denzel Smith and a Hindi speaking Chang (Jason Tham).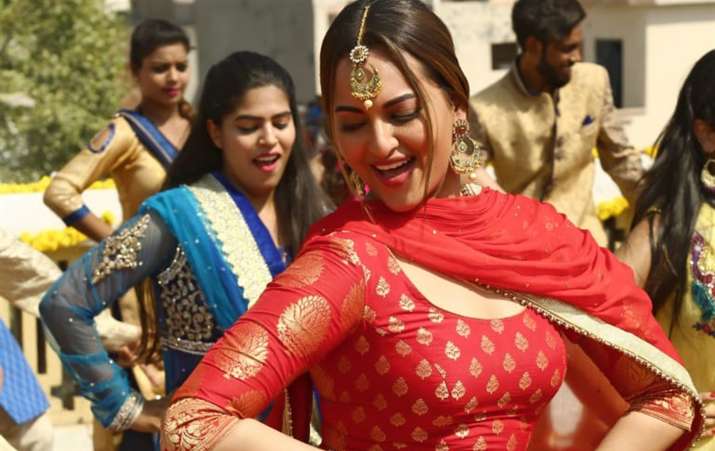 The movie relies completely on the performances and camaraderie of its star cast as Happy Phirr Bhag Jayegi has been loosely written. The dim-witted jokes, racist remarks and desperately trying to be funny scenes weigh down the charm of this follow-up. Comedy is scattered, unlike the previous film which kept you laughing throughout. Aziz resorts to Pakistan-bashing and mocking names and looks of Chinese to make this sequel work. 'Sab Ek Jaise Dikhte Hain' and names like 'Fa Q' and 'Makaju' might make you smile but that's not what we expect from a maker who gave us a hilarious film on runaway bride. Characters dance in superhero costumes and unnecessary play dumb charades to evoke laughter, making you wonder, 'why is this happening?'. But that doesn't mean, Happy Phirr Bhag Jayegi is a mess, it is sweet and funny at some places. The trailer was a complete fun-ride triggering excitement in the audience. However, the entire film has just a few such moments except those one-liners, which we have already heard in the trailer.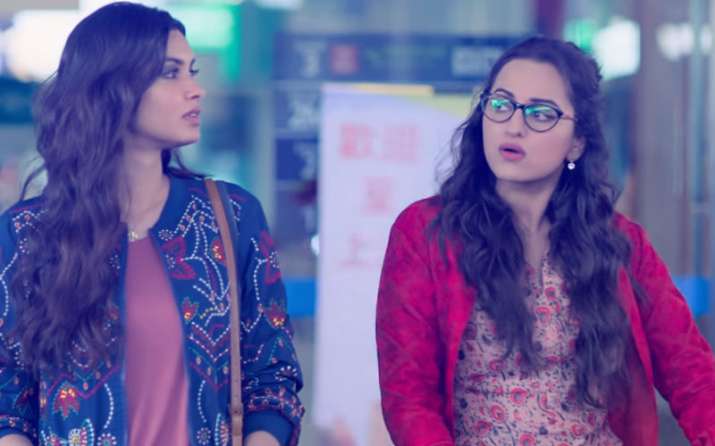 As far as acting is concerned, no need to say Jimmy Sheirgill shines in that space. 'Ghodi chad gaya tha tera bhai' is the line which he says throughout the movie.  Aziz can't let go of Sunny Deol as 'Yaara O Yaara' song finds a place in the sequel as well. Sonakshi Sinha is good in her part whereas Jassi Gill perfectly manages to look cute, naive and vulnerable. Gill's performance is smooth and occasionally bumpy. Aparshakti Khurrana has a small role but he has absolutely nailed it, whereas your heart pains when you see a performer like Piyush Mishra wasted. However, Sheirgill and Mishra won't disappoint you as they have done the best they can. Ali Fazal and Diana Penty make a small appearance as their characters of newly-wed are busy honeymooning in Shanghai without having the slightest idea of the havoc they have caused. While Fazal struggles to act funny, Diana has not been given any scope to showcase her acting chops.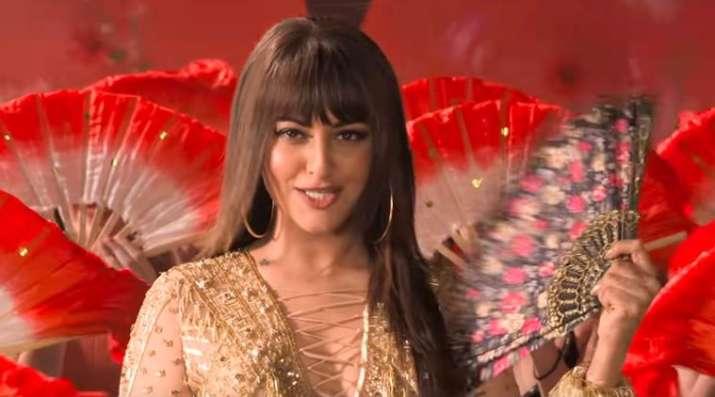 Happy Phirr Bhag Jayegi also fails to cash in on the bonhomie and banter between Daman and Usman, which was one of the specialties of 2016 film. There is hardly any scene between Jimmy Sheirgill and Piyush Mishra that can make you laugh till your stomach aches. Inconsistent treatment and childish jokes are two major flaws of this film. Thankfully, songs have not been forced in the movie, cutting short its length. Mudassar Aziz should have made it less juvenile.