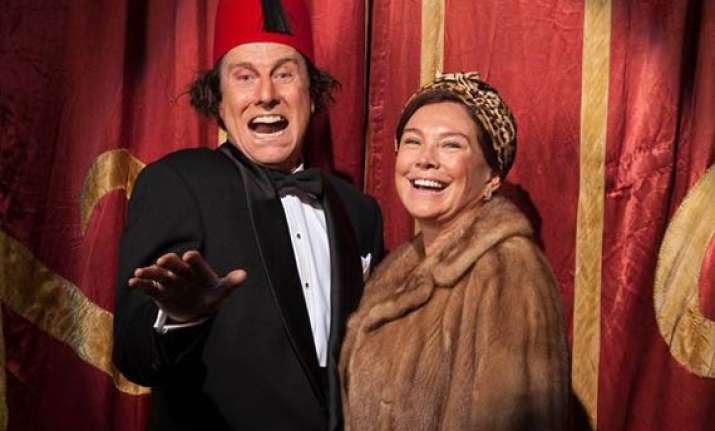 London: Late actor Tommy Cooper is the subject of a controversial new film "Tommy Cooper: Not Like That, Like This" that depicts him as an alcohlic wife-beater -- which his daughter Vicky says is "all lies".
The show will be aired on ITV drama, reports contactmusic.com.
Vicky said she felt shut out of discussions about the script.
"If my father were alive, he'd be disgusted people were cashing in on his memory like this. He would be utterly horrified to see how he's been portrayed as a vicious and violent alcoholic," she told Sunday Mirror.
The character of Tommy is played by "Shameless" star David Threlfall. In the show, Tommy is shown punching his wife Gwen played by actress Amanda Redman in the street. In another scene, he leaves his lover Mary with a black eye as she tries to drag him stumbling from a pub.
"To be labelled a woman-beater is a hugely serious accusation but it's completely false and it's been very hard to read this over the years. His lover Mary wrote a book saying he had hurt her just to make money, but he's not alive to defend himself. She was bitter as she'd been missed out of the will," said Vicky.
But she admits that Tommy, who collapsed and died on-stage, had "a terrible temper".
"He used to have blazing rows with his manager Miff Ferrie. One time he slammed a chair on the floor and the legs broke off. But he'd take out his rage on things, not people. I remember him saying afterwards: 'Oh, that's a shame. That was my favourite chair!" said Vicky.
"He was a big drinker too but I don't know if you could call him an alcoholic. There's a fine line between drinking too much and being alcohol-dependant,"