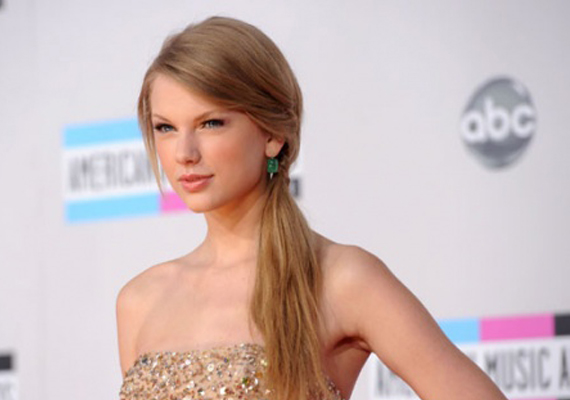 London, Mar 25: "Safe & Sound" from Taylor Swift featuring The Civil Wars is the first single off the highly anticipated soundtrack for the motion picture "The Hunger Games "which has taken in $68.25 million domestically in its first day, a record for a non-sequel.
The Friday total for Lionsgate's "The Hunger Games" was the fifth-best opening day ever and puts the movie on track for the best debut weekend ever in March. That record is held by "Alice in Wonderland" with $116.1 million.
"The Hunger Games" stars Jennifer Lawrence as a teen forced to compete in a televised death match against other youths in a future North American society where a privileged capital city oppresses the people of 12 outlying worker districts. The film is based on the first book in a best-selling trilogy by author Suzanne Collins.
But Grammy-winning producer T Bone Burnett has managed to create a deftly meditative soundtrack to the movie adaptation of the best-selling book, bringing together big names and indie darlings of all stripes on this guitar- and banjo-heavy release.