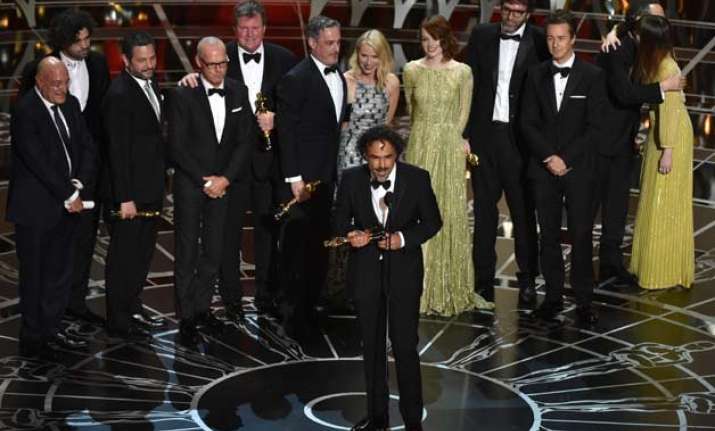 New Delhi: The 87th Academy Awards rolled out to a rapturous welcome with host Neil Patrick Harris launching the show, after Hollywood's brightest walked up a rain-soaked Oscars red carpet.

Check out the complete list of winners here
Here are live updates for you:
Oscars 2015 award ceremony may have rolled up. But watch out the space for more stories, red-carpet fashion, juicy gossips and much more!

Birdman sums up Oscars with 4 awards, including Best Picture and Best Director.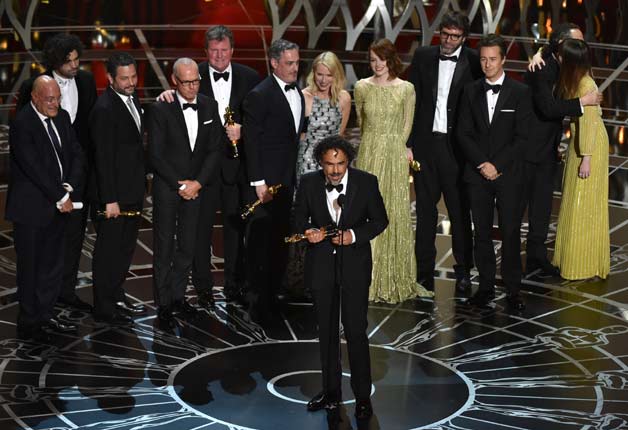 ...And the Oscar for best picture goes to - Birdman

Sean Penn to present Oscar for Best Picture

Which film will win Oscar for Best Picture?
The Grand Budapest Hotel
Birdman
Whiplash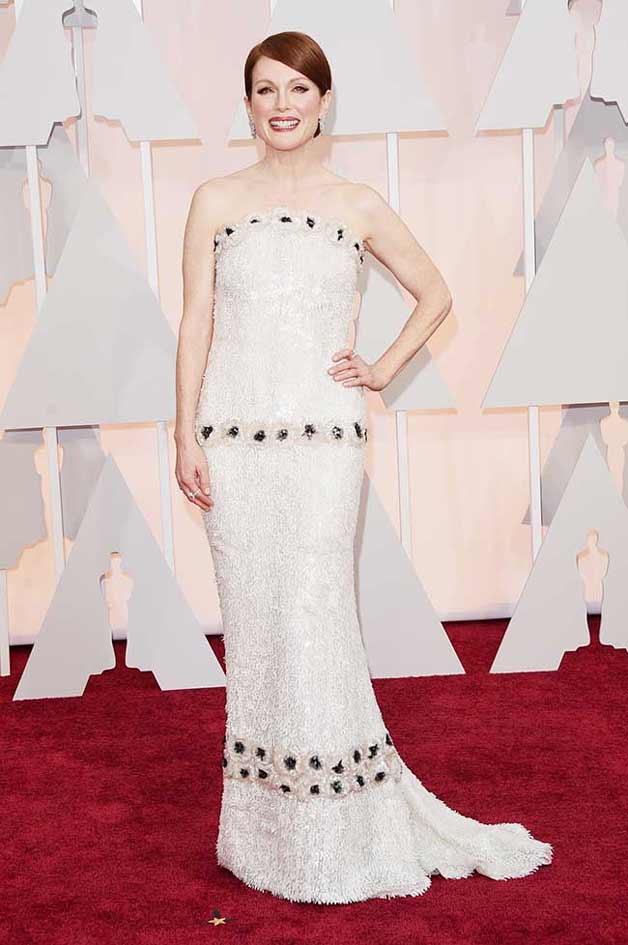 Julianne shimmers in the Chanel dress that Karl Lagerfeld made himself. Reportedly it took him 987 hours to create to create the dress.
Julianne Moore wins best actress Oscar for 'Still Alice'

Matthew McConaughey all set to present the Best Actress Oscar
It was the first Oscar for Redmayne, 33, who also won the Golden Globe in January.
And the Best Actor Oscar goes to Eddie Redmayne for The Theory Of Everything

Cate Blanchett on stage to present the Oscar for Best Actor

Second Oscar of the night for Inarritu.
Birdman wins three Oscars Best Cinematography and Best Original Screenplay and Best Director.

Best director - Alejandro G Inarritu, Birdman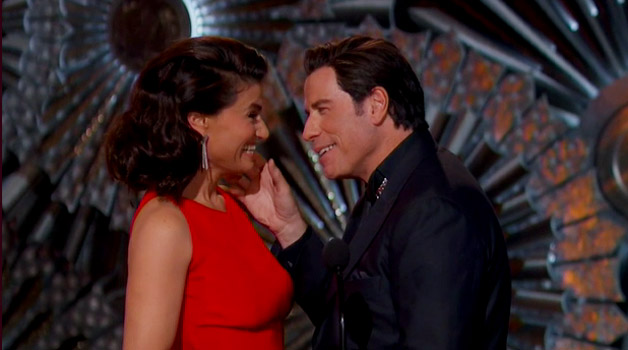 John Travolta and his flirty ways

"Three years ago, I invited them to follow me in a crazy idea - and because they are crazy, they did it," says Birdman director Alejandro G Inarritu while thanking his fellow scriptwriters Nicolas Giacobone, Alexander Dinelaris, Jr and Armando Bo.

Best adapted screenplay - The Imitation Game, Graham Moore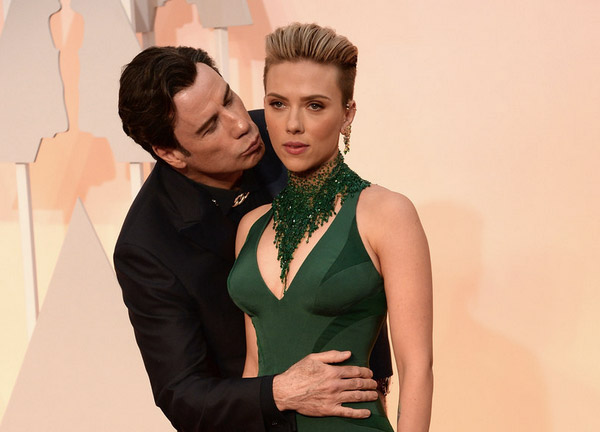 John Travolta seems to be getting pally Scarlett Johansson.

Best original screenplay - Birdman

Best original score - The Grand Budapest Hotel, Alexandre Desplat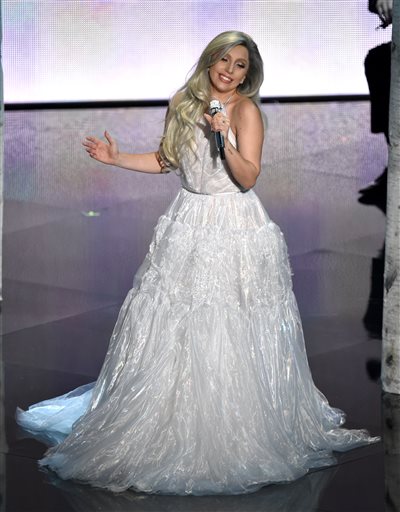 ...And what a performance! We love you Gaga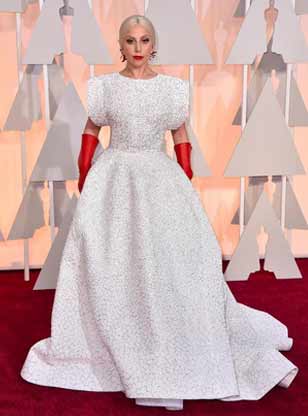 Scarlett Johansson takes over the stage to introduce a tribute to The Sound of Music - which won five Oscars including best picture in 1966 - celebrating its 50th anniversary. And our much loved singing sensation Lady Gaga is performing on these four-octave-range songs.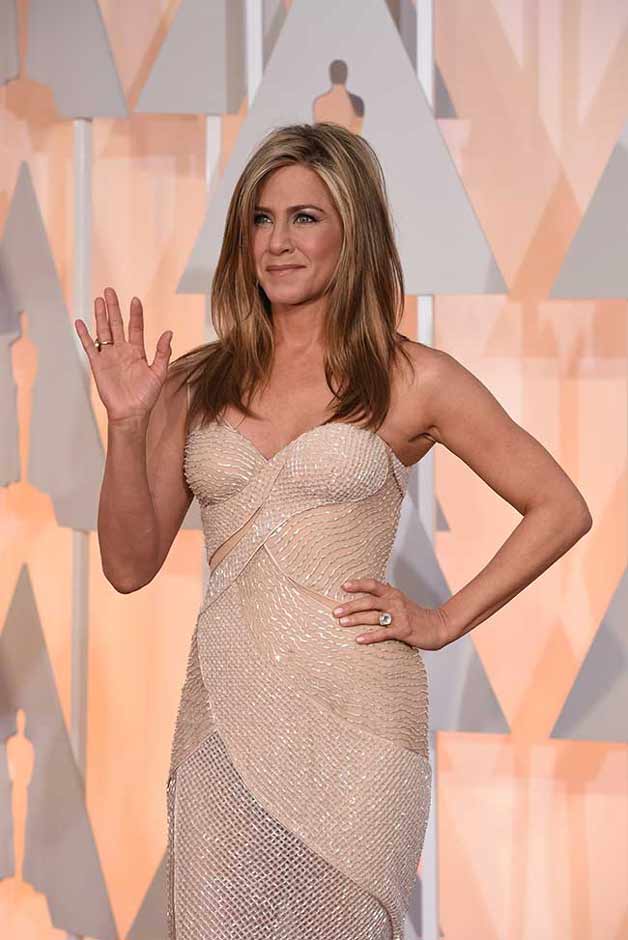 Jennifer Aniston burns the floor in Versace dress.

Best original song - Glory, Selma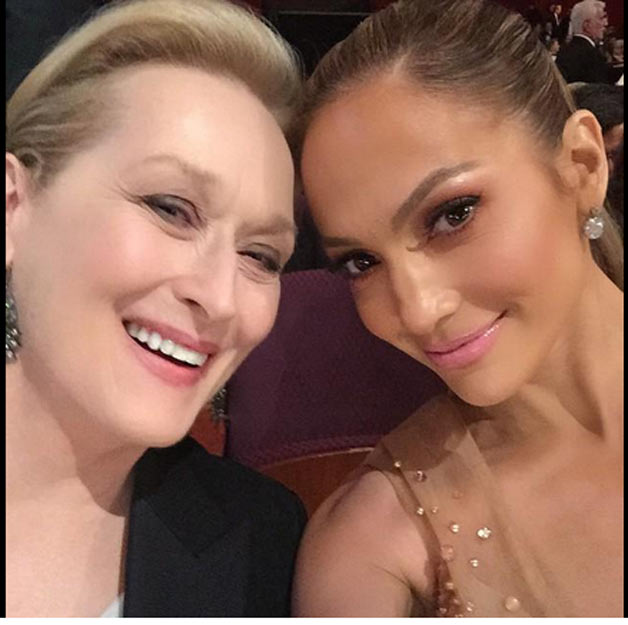 Meryl Streep and Jennifer Lopz in selfie mode.

John Legend and Common on stage now to perform Glory from Selma.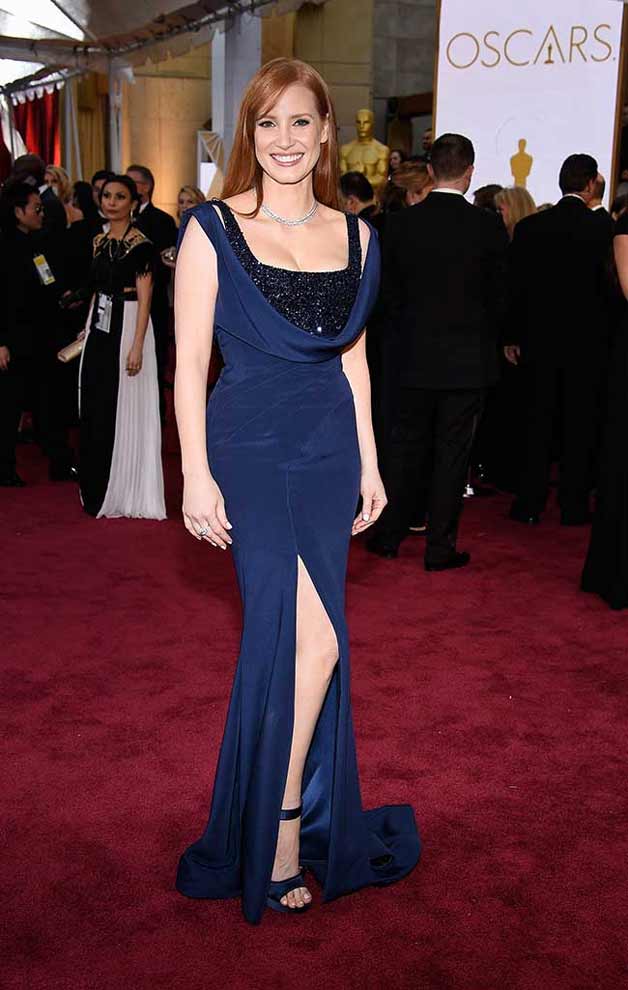 Jessica Chastain's dress tops the worst dressed list hands down. Even wearing Givenchy couldn't help her!

Best documentary feature - CitizenFour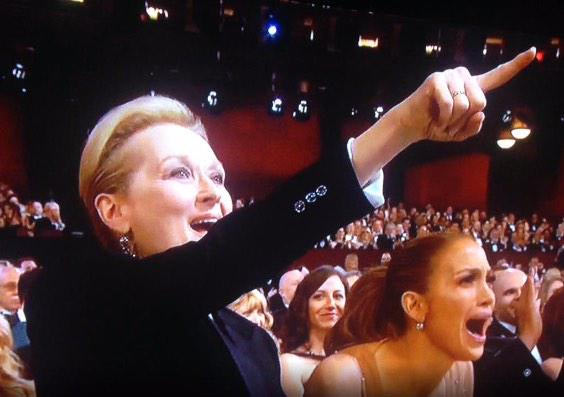 Meryl Streep cheered, pointed and shouted "Yes! Yes! Yes!" as Patricia Arquette ended her Oscar acceptance speech with a call for wage equality for women.
The Oscar for Best Actress in a Supporting Role goes to Patricia Arquette for 'Boyhood'.
The Oscar for Short Film Animated goes to 'Feast'.
The Oscar for Visual Effects goes to Paul Franklin, Andrew Lockley, Ian Hunter and Scott Fisher for 'Interstellar'.
The Oscar for Best Sound Editing goes to Alan Robert Murray and Bub Asman for 'American Sniper'.
Poland's 'Ida' named Best Foreign Language Film.