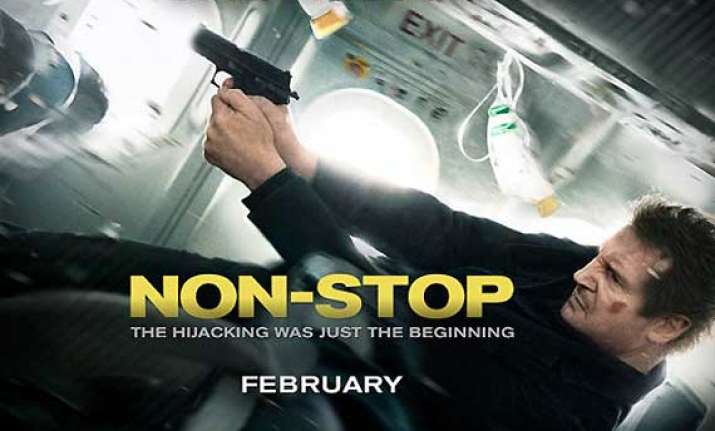 It's the guessing game that makes the plot tick.
Film:
"Non-Stop";
Cast:
Liam Neeson, Julianne Moore, Scoot McNairy, Michelle Dockery, Nate Parker, Corey Stoll, Lupita Nyong'o, Omar Metwally, Jason Butler Harner, Linus Roache, Shea Whigham and Anson Mount;
Director:
Jaume Collet-Serra;
Rating: ***
"Non-Stop" is a formulaic suspense thriller about a plot to hijack an airplane.
The film begins in a very staid ambiguous manner with Bill Marks (Liam Neeson) gulping whisky in the car park before entering the airport premises. A clue to his state of mind is directed through the photograph of a little girl adorning his dashboard. He seems to be in a state of disarray, threatening his boss and snapping at strangers.
The unsteady camera follows him. It meanders, capturing random action of passengers till it finally settles into the aircraft, a British transatlantic flight from New York to London.