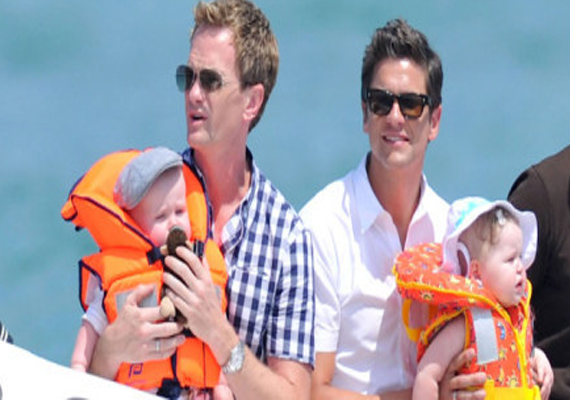 Los Angeles, July 29: Actor Neil Patrick Harris admits that it took a while for him to adjust to being a dad, but now he is enjoying fatherhood.
People.com reports that the actor revealed his feelings during an interview with USA Weekend.
He said: "The first year with them (twins - Harper and Gideon) was complicated. They were crying a lot.
"The older they get, the more I love being a dad. Now that they're talking, I'm really loving the camp counselor end of parenting. I'm all about reasoning.
"If they fall and are okay but crying, David Burtka (his partner) will be the hugger, and I'll be the, 'show me where it hurts; let's talk about it' one. I come from a family of lawyers, so explanation is crucial," he added.
The toddlers will turn three in October and the "How I Met Your Mother" star said he loves reading to his twins.
"They're remarkable swimmers. I love reading books to them...I use different voices. I like moments of quiet connection, like giving them back scratches," Neil said.