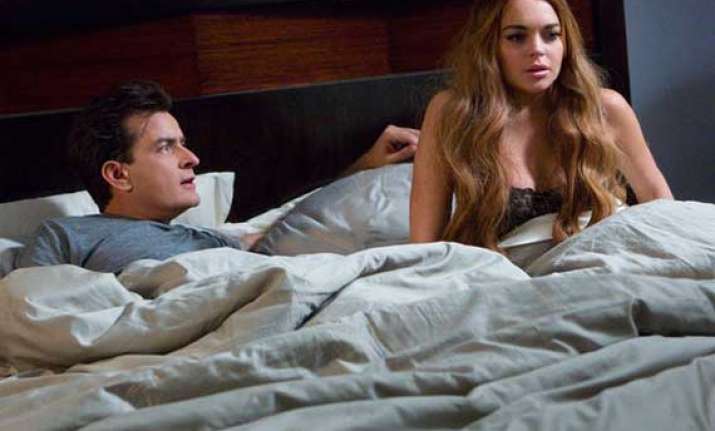 Los Angeles, Dec 22 :Actress Lindsay Lohan reportedly refused to kiss co-star Charlie Sheen in movie "Scary Movie 5" because of his flirtatious past.
According to sources, Lohan was supposed to kiss Sheen during their bedroom scene, but she refused to get intimate with him because of the "Two And A Half Men" star's wild partying habits, reports tmz.com.
It is believed Lohan had informed producers beforehand that she had issues with kissing Sheen, but they did not make the required changes to the script until the scene was to be shot.