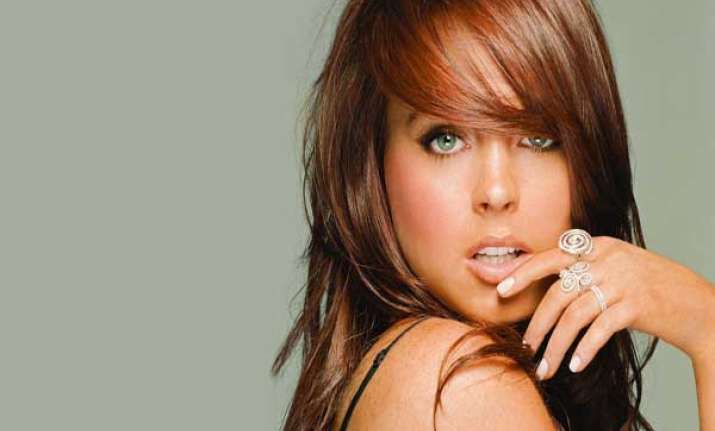 Los Angeles, Feb 21 : Actress Lindsay Lohan has been accused of cutting a designer dress in half after being allowed to borrow it for an event.
The 26-year-old allegedly cut off the bottom end of the nude and silver beaded fringe that she wore to the amfAR Gala in New York Feb 6, reports contactmusic.com.
The $1,750 gown was given by design label Theia and a source said when Lohan returned the gown, it was half its original length.
"She said that the dress had ripped (at a club after the fundraiser) - she couldn't possibly wear it like that - so her stylist friend went to the club bouncer and requested some scissors to repair the torn part of the dress. But what bouncer has scissors," said a source.
"She turned it into a mullet! Only a fashiony person would do that! She's out of control and behaving really badly," the source added.