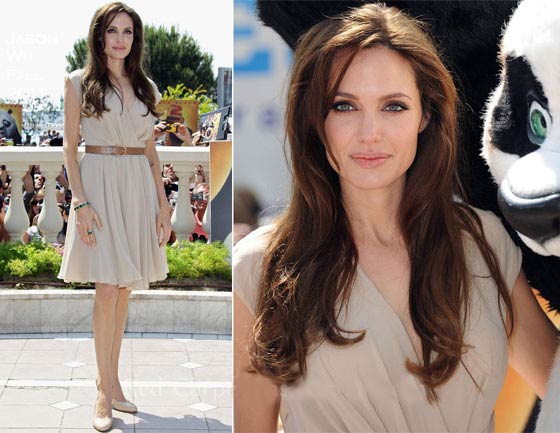 Washington, DC: Kung Fu Panda 2 director Jennifer Yuh Nelson has revealed that she would love to work with Angelina Jolie again on a third instalment of the movie franchise.

She said that working with the 36-year-old actress on the animated sequel Kung Fu Panda 2 - which tells the tale of five warrior animals on a quest to save China from the evil emperor - was a delight and revealed that she wouldn't rule out making a third movie in the series.

"Angelina was wonderful, she was so sweet. She brings so much elegance and spirit to the film - she's a wonderful human being," Contactmusic quoted Nelson as telling BANG Showbiz during the film's UK premiere.

"Would I work with her again? Absolutely! We'll just have to see what happens - keep our fingers crossed," she added.