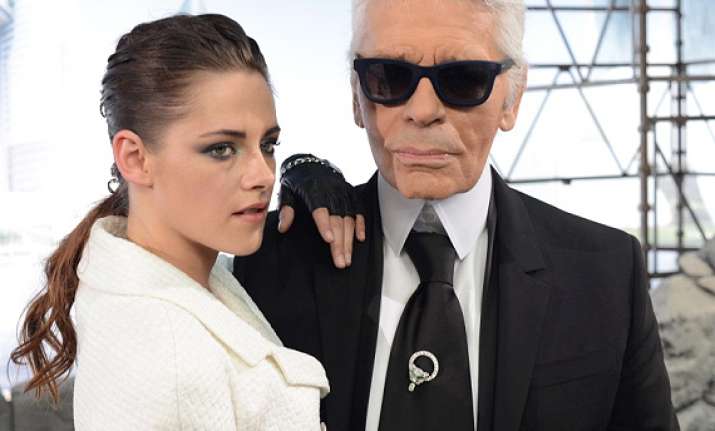 Los Angeles,Actress Kristen Stewart was amazed by Karl Lagerfeld's "voracious" passion and creativity when she got to know the designer ahead of one of the shoots.
The "Twilight" star features in Chanel's Métiers d'Art collections annual campaign, which showcases the craftsmanship at work in the French fashion house's ateliers, and got to know Lagerfeld first hand before the shoot, reports contactmusic.com.
The 24-year-old actress was surprised by how approachable the designer was and praised his intelligence and passion, which she feels is often eclipsed by his image.
"Really, his image is in contrast to what it's really like to be around him. There's something almost unapproachable and f*****g chic ... And then you meet him and he's actually an incredibly creative and voracious liver," she said.
"His personal library in Paris that we shot the campaign in, you look around and the staff is like, 'Now can you believe, he's actually read all of these books?' and you're like, 'I kind of actually can.' He's an impressive guy. He definitely is so much more than the glasses and the hair than you might think he is," she added.