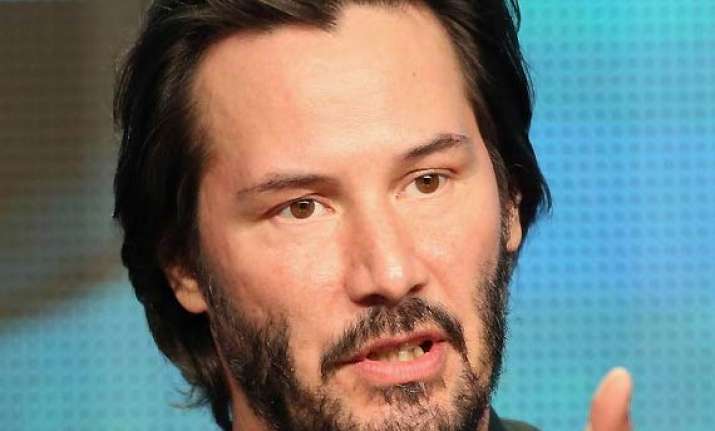 Los Angeles: Actor Keanu Reeves has joined the cast of Eli Roth's upcoming psychosexual thriller "Knock Knock".
The actor will star in the lead role and he will also serve as executive producer on the project, which enters production later this month, reports digitalspy.co.uk.
According to Deadline, filming on the movie will begin on April 14 in Santiago, Chile.
Reeves will star as a married man who is left alone for the weekend, when two young girls arrive at his home and seek to destroy his life.
The roles of the two young girls will be played by Lorenza Izzo, who just starred in Roth's "The Green Inferno", and Ana de Armas, who recently starred in "Hands Of Stone".
On Reeves joining the project, Roth said: "I had a window before I promote 'Green Inferno', and I wanted to make a movie like Roman Polanski or Paul Verhoeven made when they were young, a classic psychosexual thriller that's not a horror movie, but would have everyone on the edge of their seats.
"Getting Keanu is amazing, he's a fine actor who is perfect for this. I feel I can have this movie ready for Toronto if I need to, and he's catching a plane tomorrow and we'll be fitting him for wardrobe right away."
Roth made his directorial debut in 2002 with horror film "Cabin Fever", and has since directed Hostel and its sequel.