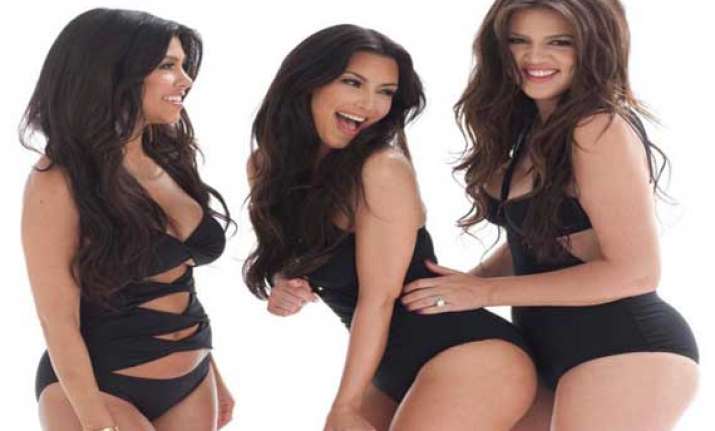 Los Angeles, July 19: Socialite sisters Kim, Kourtney and Khloe Kardashian have teamed up with a lifestyle and fashion brand, Lipsy, to launch their new clothing line titled Kardashian Kollection in October.
The partnership marks the Kardashian sisters' second venture after their clothing line, Dorothy Perkins launched last year.
"We're so excited to announce the launch of Kardashian Kollection for Lipsy in Britain, Ireland, Russia and the Middle East this October. We're collaborating with Lipsy to bring a fresh new range of pieces and I can't wait for the new line to hit stores," femalefirst.co.uk quoted Khloe as saying.
Kim added: "We always want to keep things fresh and exciting for our fans across the world and we can't wait to see the response around these new pieces. There are some really stylish blazers for the fall, sexy evening dresses and statement pieces I can't wait for everyone to see."
Known for their reality show "Keeping Up With The Kardashians", the trio are following in the footsteps of singers Pixie Lott and Tulisa Contostavlos, who collaborated with the same label back in 2010 and 2012, respectively.