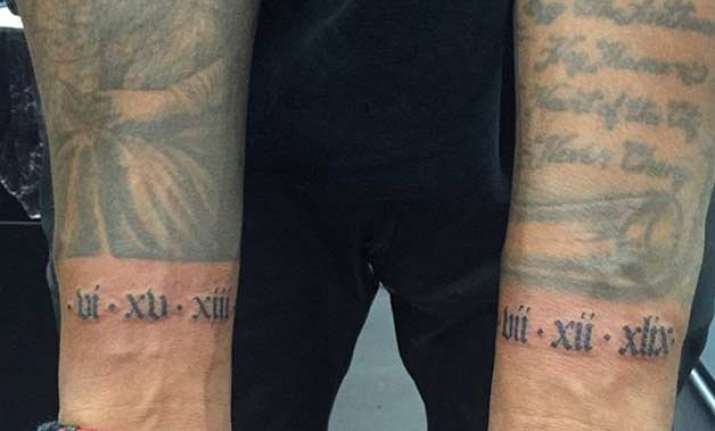 London: Rapper Kanye West has got his late mother Donda West and his daughter North West's birth dates inked on his wrists.
West's wife and reality TV star Kim Kardashian shared some photographs on Instagram Friday of the process, done at tattoo parlour Sang Bleu here, reports aceshowbiz.com.
In the first photograph, West is seen getting the inking done by tattoo artist Maxime Buchi. The 37-year-old closed his eyes as he clenched his fists on a table.
"Four in the mornin' and he's zonin' @mxmttt," Kardashian wrote alongside the image.
She revealed that her husband had originally planned on getting the tattoo on his face.
The "Keeping Up with the Kardashians" star showed the initial sketch that was done in the second photograph. "I talked him out of getting a face tattoo....for now," she captioned it.
The third photograph shared by West's wife showed the result of his inking.
"He got it on his wrists instead. His mothers birthdate and North's birthdate in Roman numerals," she wrote alongside the image.
West's late mother was born July 12, 1949, while North's birth date is June 15, 2013.