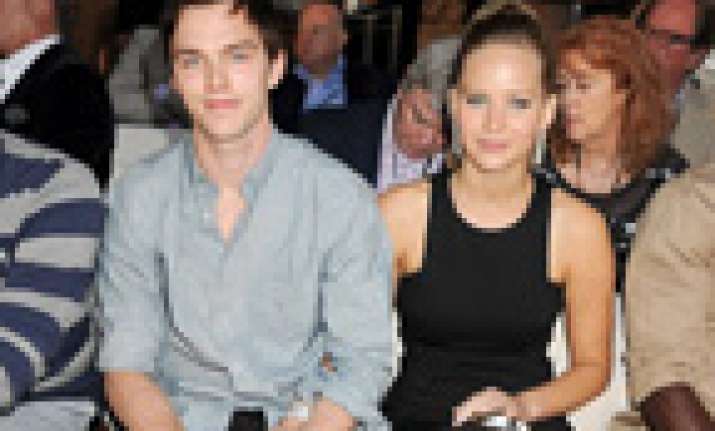 Los Angeles, July 20: Actors Jennifer Lawrence and Nicholas Hoult have rekindled their love after spending time together on the sets of "X-Men: Days of Future Past".
The couple, who split in January after being together for two years, had remained friends and after spending some time together, they decided to give their relationship another chance, reports femalefirst.co.uk.
"They started the shoot in April as just friends and then one day they started kissing. One thing lead to another and they hooked up. All her old feelings came rushing back. Jennifer has been telling people she's in love again," said a source.
The news about the couple's reconciliation is not a surprise, as in an interview shortly before their breakup, the 22-year-actor spoke about her feelings for the 23-year-old actor.
"He is honestly my best friend, and hopefully I'm his best friend, too...I love being around him and he makes me laugh harder than anybody," she said.
Even Hoult praised Lawrence post breakup, congratulating her on her Best Actress Oscar win for "Silver Linings Plyabook" in February.
He said: "I'm very, very happy for her."