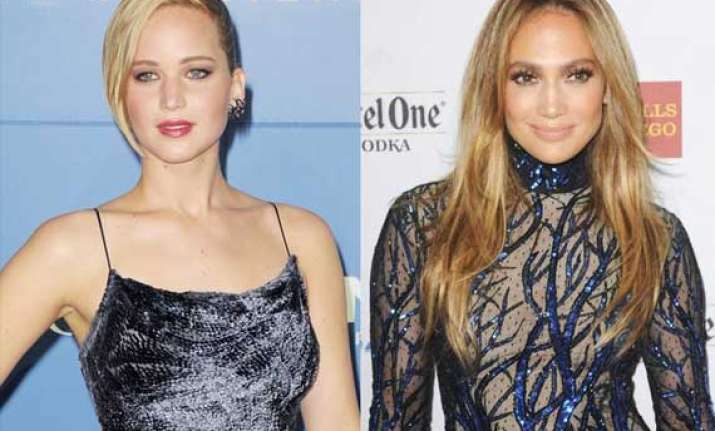 Los Angeles: Actress Jennifer Lawrence says TV host Jimmy Fallon abandoned her when they decided to ask singer Jennifer Lopez, to dance with them at a charity event.
The forthcoming movie "X-Men: Days of Future Past" actress was dancing with Fallon at a recent charity party, when they spotted Lopez and decided to ask her to join in, reports contactmusic.com.
Lawrence said that she was left looking like a freak when the TV host left her alone to handle their plan, and so she had to muster the courage to speak to the 44-year-old singer.
"We came up with this plan together. We're dancing, we see JLo and we're like, 'We've got to ask JLo to dance!' And I was like, we'll do a spin and then we'll go, 'Dance with us'," said Lawrence.
"Basically, I do it, and then I look and Jimmy's gone! It's just me looking at JLo going, 'Dance with...me?' And she was just looking at me. You (Fallon) made me look like a freak in front of JLO," she added.