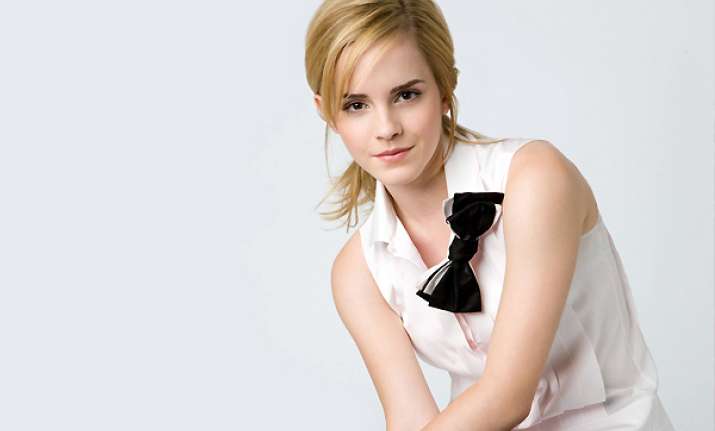 Hong Kong, Dec 8: British actress Emma Watson made an appearance in Hong Kong on Wednesday (7 December 2011) as Lancome's new brand ambassador.

The 21-year old "Harry Potter" starlet arrived wearing a navy blue sequined dress and posed on the red carpet.  This is Watson's second trip to Hong Kong.  Although she spent the day working, Watson said that she did have a chance to go out the night before to explore the city.

Watson said, "I always love traveling in Asia.  It has such an amazing and really interesting culture and history.  I love the landscape.  It's a very urban city."

She even learned to say a greeting word in Cantonese from a reporter during the interview on the red carpet.

Reports surfaced in the UK suggesting that Emma Watson's relationship with boyfriend, actor Johnny Simmons, is on the rocks.  When asked about her love life, Watson smiled and said she doesn't want to comment on it.

Over a hundred devoted fans gathered at the venue, holding up "Harry Potter" books or fashion magazines with Watson on the cover.

As a role model for teenagers around the world, Watson said that the best advice she could give them is "to be true to who you are and do the best to feel comfortable in your own skin. You are alright exactly as you are."

The actress was the special guest at Lancome's dinner reception, during which the brand's latest Asian commercial - starring Watson herself - was unveiled.