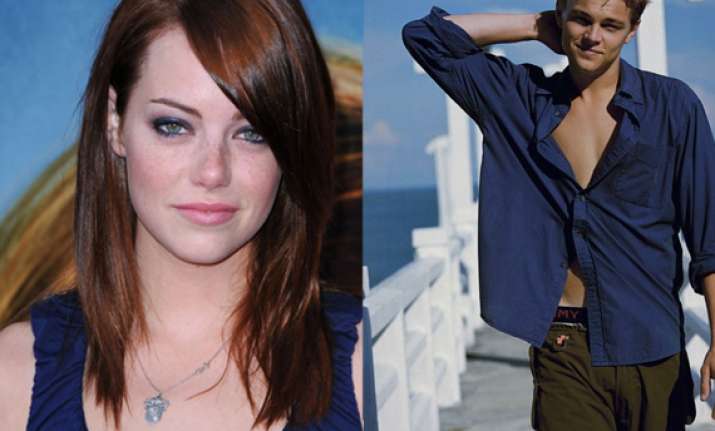 London: Actress Emma Stone says she has always had a secret crush on Leonardo DiCaprio ever since she first saw his droopy lip in 'Titanic'
The "Help" star, who is currently dating her "The Amazing Spider-Man" co-star Andrew Garfield, said she finds DiCaprio's facial tick utterly adorable.
"I shouldn't go into it, because I've met him now... but I'm talking about 23-year-old Leonardo DiCaprio in Titanic.
"There's something I really like about affectations with people's mouths, and he does this thing where the left side of his lip goes down when he talks. I love it. It got me," the 23-year-old actress said.