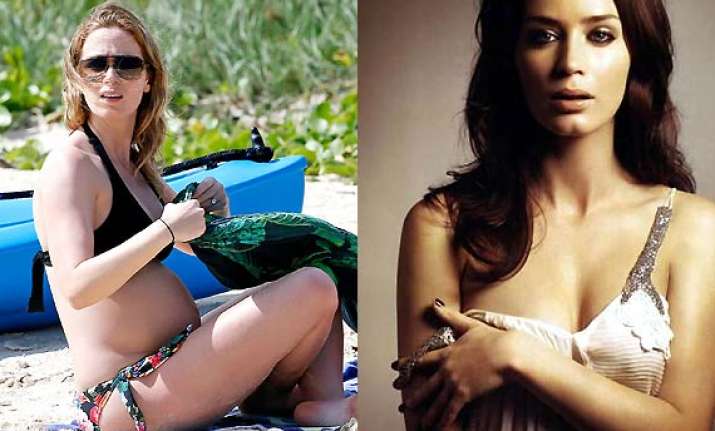 Los Angeles: Actress Emily Blunt, who welcomed a daughter in February, says during her pregnancy, she used to feel like her grandmother. But she admits motherhood is the "coolest" thing she has experienced.
While she was still pregnant, she had dressed her baby bump in a Commando V-neck slip to pose for Norman Jean Roy for Vogue's April 2014 issue. She had also spoken about motherhood, reports eonline.com.
"It's really the coolest thing that's ever happened to me. I feel good although I do wake up feeling like my grandmother. I sleep with a fortress of pillows around me. I've got one of those huge C-shaped ones," she said.
Her daughter with husband John Krasinski is named Hazel Krasinski.