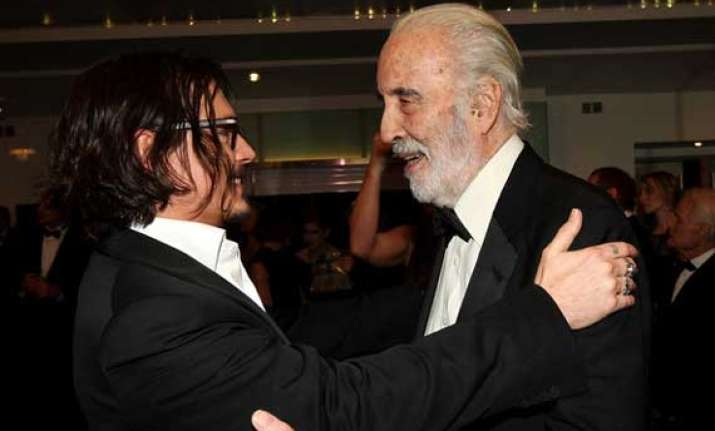 London: Hollywood actor Johnny Depp presented veteran actor Christopher Lee with a BFI (British Film Institute) Fellowship at the 57th London Film Festival Awards.
Lee, 91, was honoured last weekend with the award that recognises his outstanding contribution to film and television, reports contactmusic.com.
Depp surprised the veteran by attending the event Saturday to present him with the award.
"The BFI Fellowship is awarded to those at the pinnacle of their profession. It is a truly illustrious moment to be honouring Sir Christopher Lee for his enormous and unique contribution to film during a festival that is committed to excellence," said Amanda Nevill, BFI chief executive.
Speaking earlier this month when the announcement was initially made, Lee had described the award as "a great privilege".
Lee has acted in more than 250 films, which include the title role in "Dracula", Saruman in Peter Jackson's "Lord of the Rings" and "The Hobbit" trilogies.