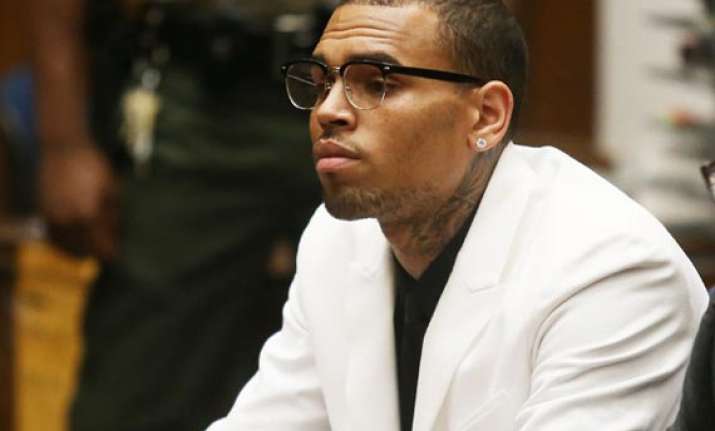 Los Angeles, June 26: Chris Brown has allegedly assaulted a woman in a club leaving her seriously injured, but the singer has denied it saying he hasn't done anything.
The R&B singer reportedly shoved 24-year-old Deanna Gines during a night out at the Heat Ultra Lounge in Anaheim, California June 22, reports thesun.co.uk. The injured has filed an official complaint with the police.
The alleged victim is said to have been pushed to the ground, resulting in torn ligaments in her right knee.
Gines reportedly told the police that Brown sent her flying to the ground in the VIP section of the venue, following his concert in Anaheim.
Brown, who is still on probation for a brutal attack on ex-girlfriend Rihanna in 2009, was quick to deny Gines' accusations.
"I don't usually comment, but I didn't do anything," Brown posted on Twitter.
The club's owner, Mike Joher, has spoken out in Brown's defence, describing the singer as a "complete gentleman" and dismissing claims that an assault took place.
"Based on the information, which we have gathered from our security company, mall security and other party-goers, which were at Heat on Saturday night, it is apparent that the alleged incident regarding Chris Brown is false," said Joher.