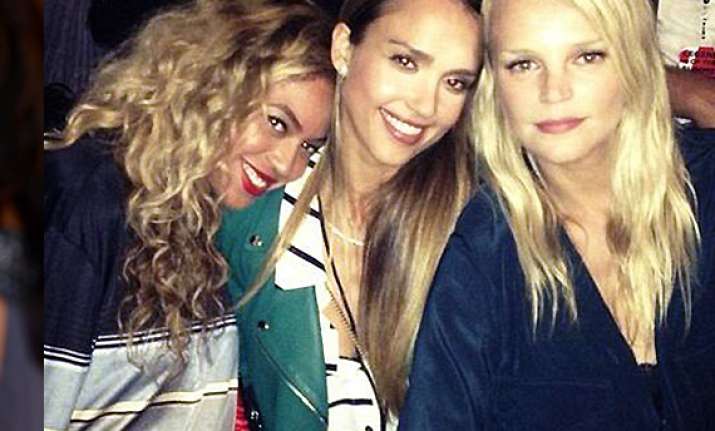 Los Angeles, Aug 2: Pop star Beyonce Knowles was seen twerking hard in a backstage bash after rappers Jay Z and Justin Timberlake's mega-concert.
The 31-year-old was enjoying before and after the concert Sunday night in Pasadena, California, reports dailymail.co.uk.
The "Single ladies" singer wore a silky striped top and had her long, blonde curls wildly hanging down her shoulders.