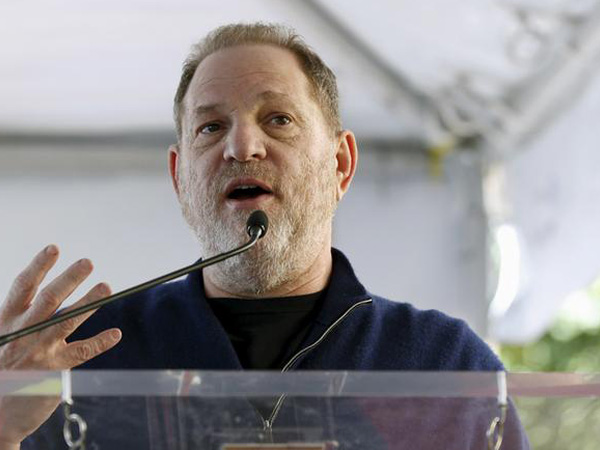 Hollywood's once noted film producer Harvey Weinstein, who was accused by over 60 women of sexual harassment, surrendered to the New York Police on Friday. He will be facing charges of sexual misconduct including rape. He arrived at a New York police precinct in Manhattan where he was expected to face charges involving at least one of the women who have accused him of sexual assault, Lucia Evans, law enforcement officials told The New York Times, reports theguardian.com.
It is the first criminal case to be brought against Weinstein since the revelations about him erupted in October and sparked the #MeToo movement. The office of Attorney Benjamin Brafman, who is representing Weinstein, said on Thursday that he would not comment on reports of Weinstein's surrender.
Weinstein, 66, is expected to be taken to Manhattan criminal court to be brought on trial on the charges. He has denied all allegations of non-consensual sex. As part of a pre-negotiated bail package, Weinstein is expected to put up $1 million in cash and agree to wear a monitoring device. He will also surrender his passport, according to reports.
Before Weinstein's surrender, one of his accusers, actor Rose McGowan, said: "I and so many of Harvey Weinstein's survivors had given up hope that our rapist would be held accountable by law... Today we are one step closer to justice."
Filmmaker Ava DuVernay also posted that "Karma never loses an address" while actress Lauren Sivan wrote: "It's been a long time coming and today my fellow victims and I rejoice and pray no one ever underestimates the power of women when we stand together + scream the truth."
Weinstein is known for producing movies like "Shakespeare In Love", "Crouching Tiger, Hidden Dragon", "Shall We Dance?" and "Lion".
(With IANS Inputs)