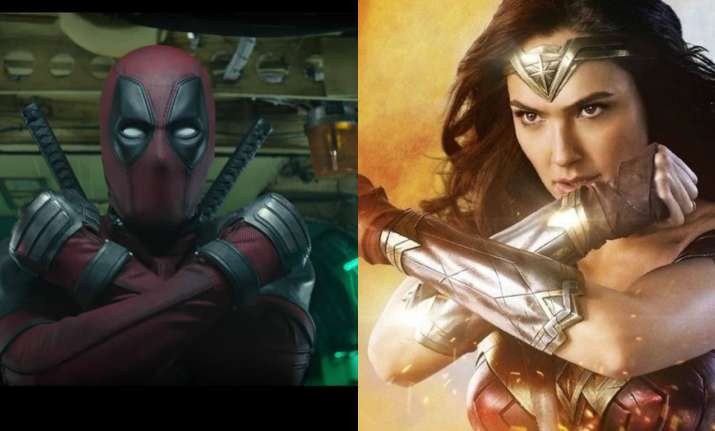 We all love superheroes and their movies. Don't we? But how would you react if you spot superheroes getting engaged in a funny banter? It would be little difficult to believe, right? Well, something similar happened when Hollywood star Ryan Reynolds aka Deadpool gave a witty reply to Gal Gadot aka Wonder Woman for stealing her pose.
Ryan is quite popular on social media for his wit and sarcasm, which he often displays on the internet. Recently, Gal Gadot who plays Wonder Woman in DC films posted a picture on Twitter in which Deadpool can be seen striking the Wonder Womder Woman pose. Well, the similar pose can now be called Black Panther pose as well. 
Sharing the screenshot taken from Deadpool 2's trailer, Gal wrote, ''Dude stole my look!! @vancityreynolds''. Ryan, within no time replied, ''Imitation is the sincerest form of larceny.''
Dude stole my look!! 😉🙅‍♀️😈 @VancityReynolds pic.twitter.com/II3VMK9xcT

— Gal Gadot (@GalGadot) March 24, 2018
Imitation is the sincerest form of larceny. https://t.co/vJQcXxbfs9

— Ryan Reynolds (@VancityReynolds) March 24, 2018
The two stars follow each other on social media, despite being from different worlds- Marvel and DC. They can often be spotted liking and commenting on each other's posts.
Ryan Reynolds' Deadpool 2, which features Brianna Hildebrand, Leslie Uggams, Karan Soni, Zazie Beetz, Josh Brolin, and Julian Dennison in pivotal roles will release on May 18.
For all latest news, keep checking our Facebook page